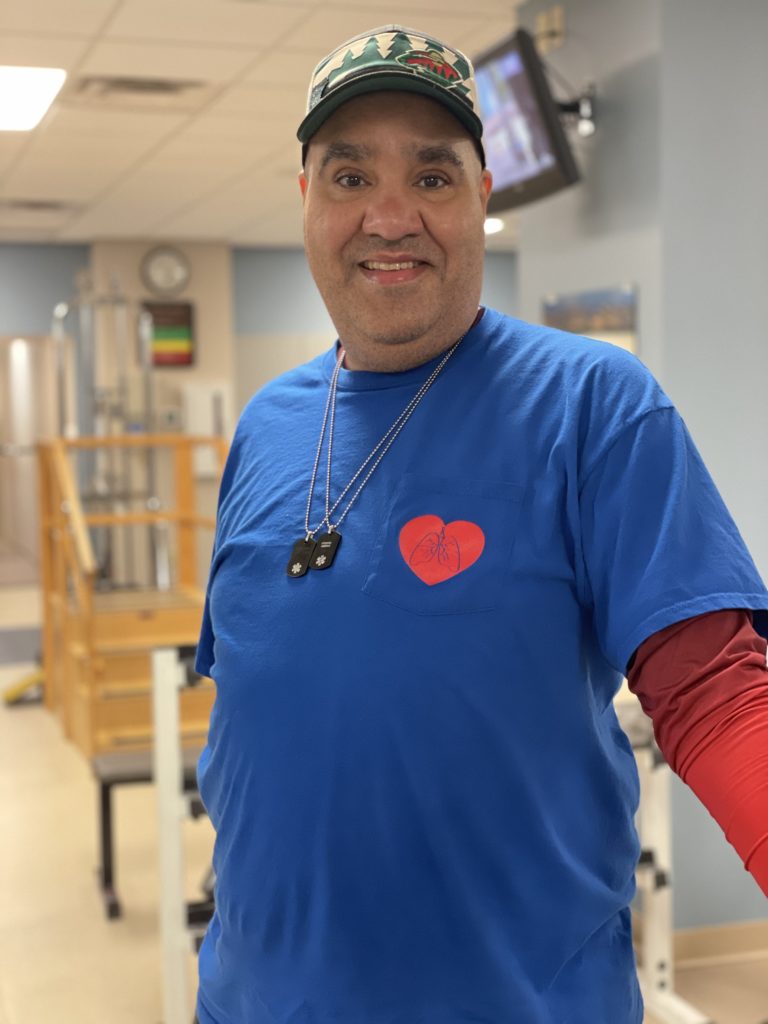 By Madison Loethen
Howie Ambrus loves to sing. His big, belting voice often took center stage as he sang the National Anthem at Mizzou sporting events. But Howie's passion for singing was threatened when he was diagnosed with sarcoidosis.
Sarcoidosis is a disease that causes inflammation and organ failure. It can occur in any part of the body. In Howie's case, his lungs were affected. He found himself short of breath and his health quickly deteriorating.
"Both my lungs were failing . . . so I needed a double lung transplant," he says.
To qualify for a transplant, Howie had to get into the best shape he could. Weight loss was a critical part of this plan, but Howie found it to be a scary thought, since exercise was difficult because of his failing lungs.
"That's when I first started going to Boone Pulmonary Rehab. I was able to work out while they watched me and made sure I was okay. I probably wouldn't have had the confidence to work out otherwise," says Howie.
Howie's team of nurses and exercise physiologists monitored him carefully and helped him get physically stronger.
"In order to get on the transplant list, Howie had to be able to meet certain criteria and demonstrate that he had the required degree of physical capability and support," explains Brenda Wilson, a nurse with Boone Pulmonary Rehab. "Howie worked very hard to meet the goals he needed to accomplish."
Howie successfully lost weight. After three and a half years on the transplant list, he underwent a double lung transplant at Barnes-Jewish Hospital in St. Louis. The recovery was difficult, which he had expected, but when Howie left St. Louis, he had comfort knowing he would be back in the care of Boone Pulmonary Rehab.
"Starting to exercise again with the Boone Pulmonary Rehab team gave me so much peace of mind," says Howie.
Pulmonary rehab staff members monitor Howie's vitals while he performs cardiovascular and muscle strengthening exercises designed to help him meet his personal goals. Howie's determination and commitment also contribute to his recovery.
"Howie has done the exercise. He's done the rehab. And he's going for it! He has definitely gotten a lot stronger, and his muscle increases help his body use oxygen better," notes Hunter Blume, exercise physiologist.
"Since Howie got the transplant, he's like a new man. He's 10 years younger, and he is able to enjoy things at home with his wife and his daughter that had really slowed down before the transplant," says Brenda.
Howie continues his treatment plan with Boone Pulmonary Rehab, which he calls his "safe haven" because he knows he's able to safely push himself towards his goals while being monitored.
Howie is starting to sing again. At Pulmonary Rehab, he can often be heard singing while walking around the track and exercising.
Howie says he is looking forward to being able to sing at games again, and he knows with the help of Boone Pulmonary Rehab, he'll get there.