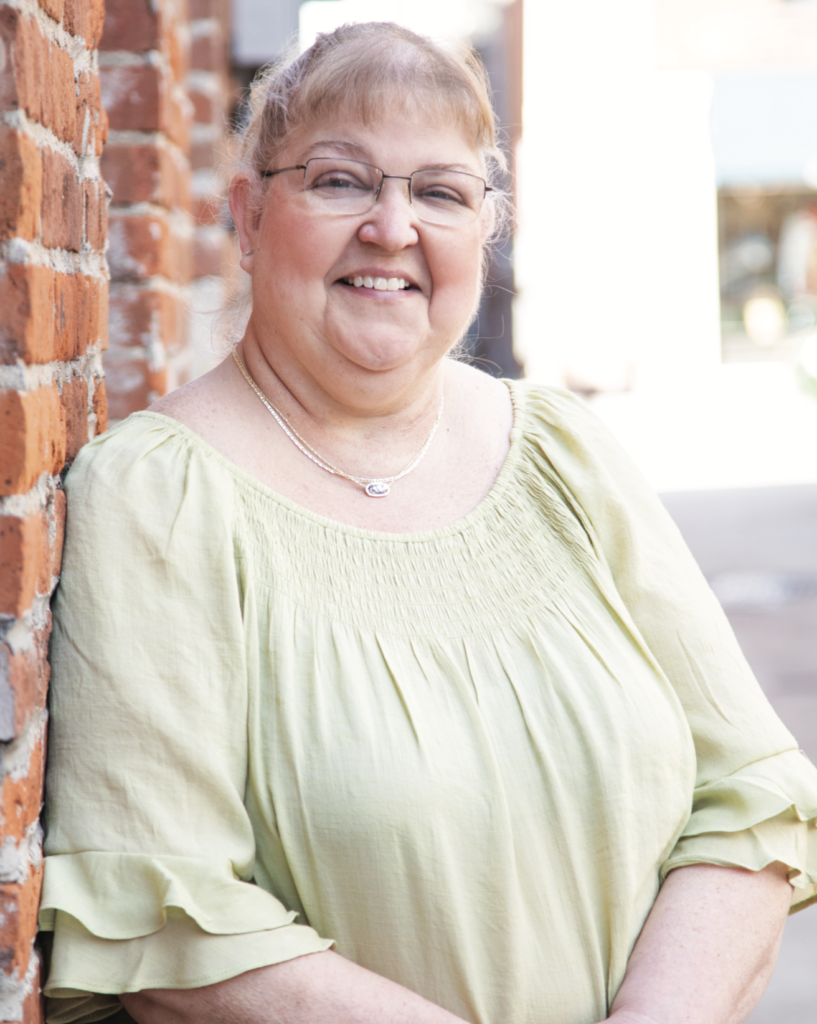 Angie and her Boone Angels
By Madison Loethen
Boone Health Pulmonary Clinic Patient Service Representative Angie Lewis was doing one of her favorite things in the world – spending time with her family – when she became concerned that one of her family members was becoming ill.
"I was worried about him, so I took him to Boone Convenient Care to be checked out. They did a COVID test, and it came back positive," says Angie.
It wasn't long before Angie and her husband Steve began having symptoms. They visited the Boone Medical Plaza 1 Lab Draw location to get tested and soon received the news that they were COVID- positive. Angie's symptoms quickly became severe and left her bedridden.
"The headache was the worst for me. It was just terrible," says Angie.
Jeannie Grant, BSN, RN is Team Lead of Boone Health's Employee Health department – and Angie's close friend and neighbor. Jeannie regularly came to check on Angie at her house and was the one to tell her when she needed to go to the hospital.
"Angie – or Mimi, as I call her – and her entire family are like family to me. They have always been there for me whenever I have needed anything. I love them so much and would do absolutely anything for them. It was on a Sunday that I started to get worried. I told Steve he should probably stay home from work Monday to keep an eye on her. When I got home from work Monday and went to check on her, her vitals had dipped, and I knew she needed to go to the hospital," says Jeannie.
Jeannie and Steve took Angie to the Boone Hospital Center Emergency Department.
"It turned out I had double pneumonia and low blood oxygen. I went right from the Emergency Department to the ICU," says Angie.
Angie describes her first week in the ICU as a total blur.
"After that first week, I remember that hardest part for me was being away from family, friends, and human touch. My family and I would do group Facetimes whenever we could," says Angie.
Jeannie visited Angie daily and was always taking care of her. Since Jeannie is a Boone Health nurse, she was able to put on full protection gear and visit Angie in her room. She would bring Angie water her favorite way, with lots of ice, and she washed her hair for her. Since it was December, Jeannie even decorated Angie's room for Christmas.
"Everyone just thought I had the prettiest room!" says Angie.
During one of Jeannie's visits, she told Angie to go look out the window. When she did, she saw her Boone Health coworkers all holding encouraging signs and cheering for her, including Boone Health CEO Troy Greer. Jeannie also gave her a gift basket they had put together.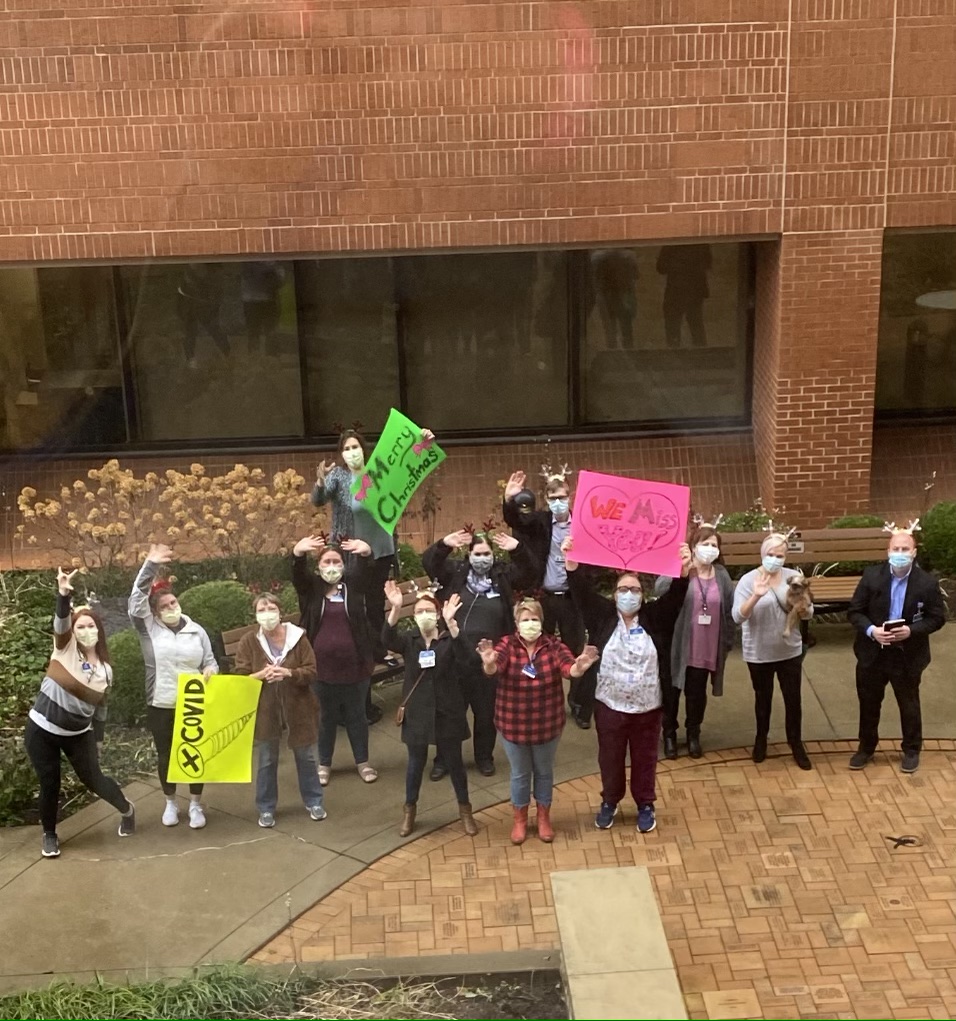 "It was so touching to see my friends and coworkers. Troy even came! The gift basket was also so thoughtful," says Angie.
Jeannie says she and Angie's other coworkers had been brainstorming ways to encourage Angie and knew that this would lift her spirits.
"She was in the hospital around the holidays which we knew was so lonely. We wanted to remind her how loved she is," says Jeannie.
Angie says the surprise did make her feel very loved. She also says she will always be grateful for the care she received while at Boone Hospital Center.
"My pulmonary doctors Dr. Grossman, Dr. Abu-Salah and Dr. Wilson were just amazing. I love every one of them. We have a very close relationship," says Angie.
When enough time had passed, Angie was released from isolation and was able to receive visitors.
"After I got off isolation, I couldn't wait to hug and spend time with my husband, daughter and sister. Once my husband was allowed in my room, we held each other and cried for what seemed like forever. My daughter Cassie and sister Lisa took turns spending time with me. We watched movies, colored, made jewelry and Facetimed family," says Angie.
Angie calls the nurses who took care of her "angels" and lights up when she talks about them. She says her nurse Cheyenne Lehr, RN, was a huge encouragement to her.
"She would listen to me and was so compassionate," says Angie.
Patrick Remis, BSN, RN knew Angie was feeling sad about being away from her family during Christmastime. When she was released from isolation, he took her around the hospital in a wheelchair to see the holiday decorations.
"He even wheeled me out to see the big tree out front. We just waited and looked at it for a long time," says Angie.
Angie also tells how Brian Campbell, RN, comforted her and kept her family informed when she had to return to the ICU after being moved to the Stepdown unit.
"He's right here in my heart," says Angie.
Angie slowly but surely improved and is now recovering at home. She still uses supplemental oxygen and is fighting fatigue and brain fog. She is seeing specialists about the damage done to her heart and lungs. However, she says she is just so grateful to be able to be with her family.
"I just saw my grandkids again, and it was so special. I missed them so much," says Angie.