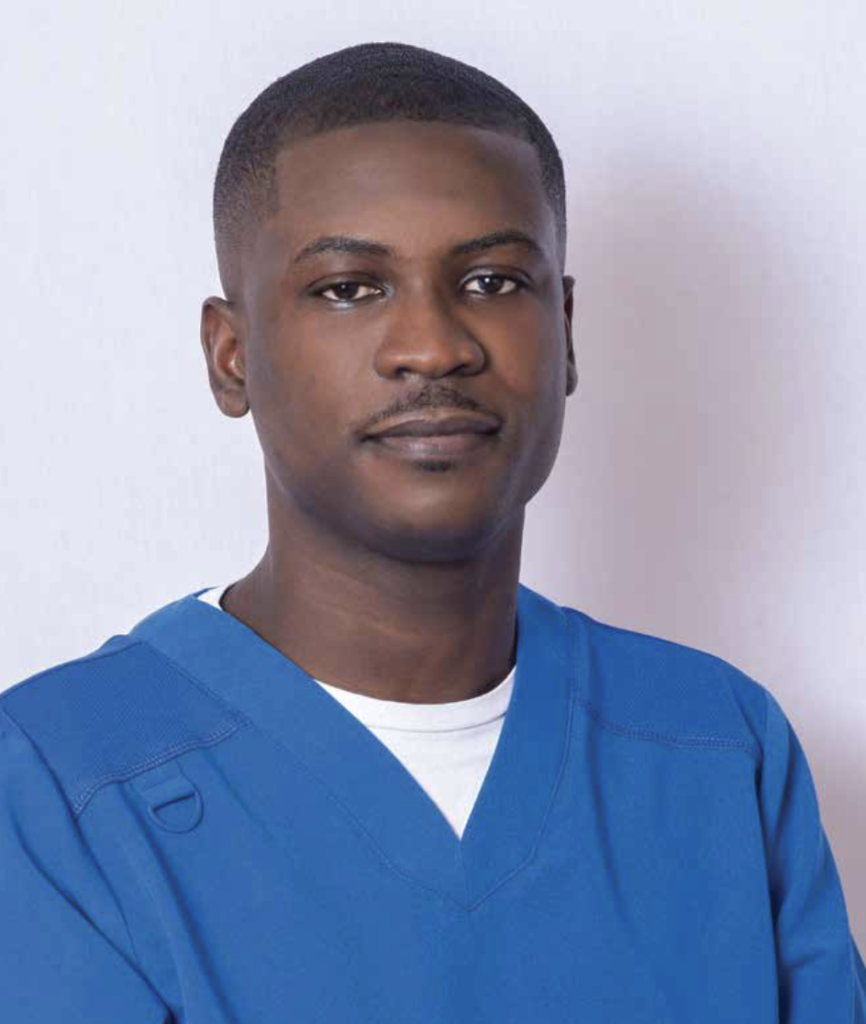 Meet Emmanuel Nana Amoako, BSN, RN, CCRN
I was born and raised in Kumasi, a city in Ghana, West Africa. I moved to Jefferson City about nine years ago, then to COMO three months ago. I received my bachelor's degree in Nursing from Lincoln University. Boone Health is my second full-time nursing job since graduating, and I cherish every moment working there.
Why did you get into the healthcare field?
As a child, I knew deep within that I would work in a healthcare field. As the years passed, I narrowed my choices either to be a medical doctor or a nurse. When I came to the U.S., I saw the exceptional job the nurses here are doing. I did my research and learned that nursing has been the most trusted profession in the country. At Lincoln, [I was] still undecided and taking my pre-med classes, and I applied and was accepted to the nursing program.
What interested you in your particular specialty?
I chose to work in the ICU because I was interested in the intensity and the skill set required to work there. I enjoy working in a fast-paced environment.
What is the most rewarding part of your job?
Most patients come to the ICU when they are fragile, afraid, or hopeless. It brings me joy to see them get better and reunite with their families.
What is the most challenging aspect of your job?
Occasionally dealing with difficult family members or even difficult patients. But I understand that pain has a voice and do my best not to take things personally. Another challenge is dealing with the death of a patient when you are emotionally invested.
What has changed in your field since you started practicing?
There hasn't been much change since I started nursing, but I can say that COVID-19 has made nurses realize that we deserve better working conditions, incentives, and recognition.
What do you see changing in the next 5 to 10 years?
In the next 5 to 10 years, I see more innovation and improvement in telehealth.
What do you enjoy doing outside of work?
I enjoy playing FIFA on my PlayStation 5, doing yard work and spending quality time with my family.
What advice would you give someone looking
to become a nurse?
If your passion is helping people no matter how difficult the circumstances, then nursing will be a great profession for you. Sometimes it gets tough, and you might contemplate changing professions, but if it's your passion and something you love doing, then that passion will keep you going.