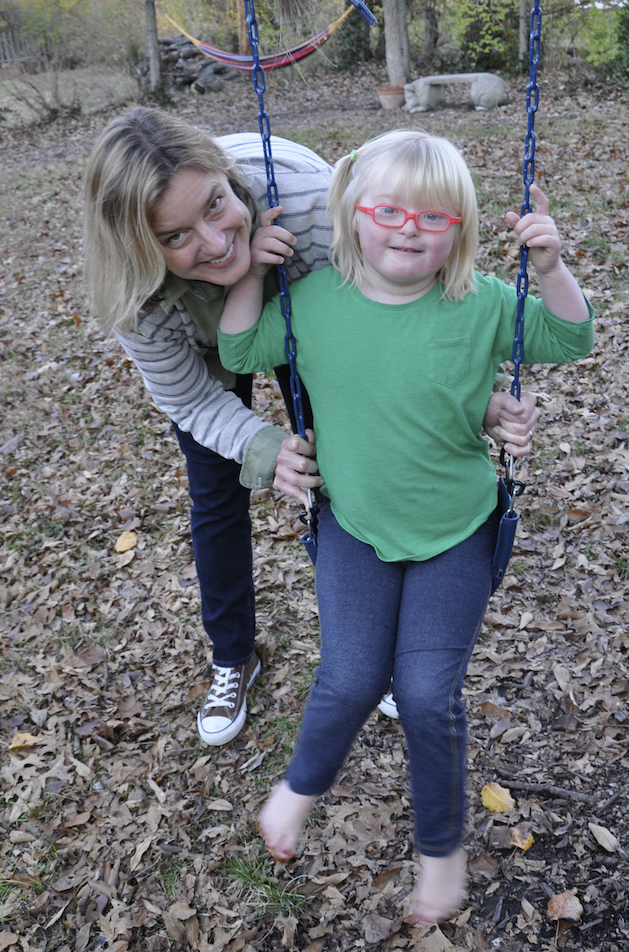 Touching Hearts Close To Home
By Madison Burke
The second you meet 6-year-old Olive Werth, you can't help but smile. This little girl will look you right in the eye, give you a toothy grin, and then giggle with delight at meeting a new friend. But this energetic first grader wasn't always so lively. Her mother, Katie, describes her as "quiet and serene" during her first few months of life.
Olive was born with Down syndrome and a heart defect called atrioventricular (AV) canal. Patients with an AV canal defect have a large hole in the center of the heart, where the upper chambers join the lower chambers. Katie and her husband, Andy, learned about Olive's conditions before she was born and knew she would need open heart surgery during her first year.
Olive was delivered at Boone Hospital Center and was able to go home with her family after the usual amount of time.
"Boone did great with Olive's condition," Katie says. "I was so relieved to have a local hospital that could handle our high-risk situation. The nurses and doctors were all so comforting and sweet. It was a great stay."
After she was born, Olive was under the care of Gautam Singh, MD. Dr. Singh is a renowned pediatric cardiologist who comes to Boone Hospital once a month to care for mid-Missouri patients in his pediatric cardiology clinic.
"It was such a relief for Olive to be able to be treated by such a wonderful doctor right in our own hometown," Katie says. "It made things a lot easier on us."
Once Olive weighed 12 pounds, she underwent open heart surgery at St. Louis Children's Hospital. The surgery was a success, and Katie says that ever since, "Olive hasn't stopped moving. She was such a quiet baby, but after the surgery we saw a big change. She transformed into the happy, energetic child we have today."
Olive is still under the care of Dr. Singh and sees him at Boone every few months. Dr. Singh says he makes the trip to Columbia to help patients just like Olive.
"It's important to me to make care easy on our patients and their families," Dr. Singh says. "That is why I travel to Boone. I don't want our patients to have to travel hours just to see a doctor who can treat them."
Dr. Singh explains he has patients who travel from Kansas and beyond to see him. He says he is glad they only have to travel to Columbia instead of St. Louis.
"I care about my patients and understand the difficulties that their families face," Dr. Singh says.
Today, Olive can be found jumping on the trampoline in her backyard or playing with her friends in her neighborhood. Her mom says, "She doesn't stop moving until she falls asleep."