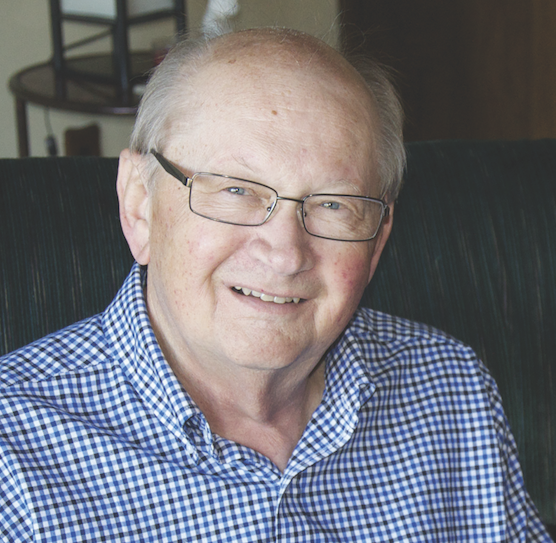 It was just your average Sunday. Glen Frerichs went up front and gave the announcements at his church, Trinity Lutheran, where he serves as an elder. He then went back to his seat and sat next to his wife, Kathy. The first hymn began to play and the church erupted into song.
For the last verse of the hymn, the congregation rose from their seats, but when Glen got up, he knew something wasn't right. A wave of dizziness hit him — and that's the last Glen remembers of that morning until he awoke in the emergency room.
Glen lost consciousness and began to fall. Kathy assisted him to a sitting position, and others helped her get him to lie on the pew. Kathy, a retired nurse, alerted someone in the back of the church to call 911. A physician and two nurses in the congregation appeared and began examining Glen while waiting for the ambulance to arrive.
One of those nurses was Elaine Saumuel, a Boone Hospital Center WELLAWARE nurse. Elaine monitored his vitals and began cardiac compressions. When his heart rate did not pick up, she asked the others attending to Glen to get the church's defibrillator. Glen was shocked, then Elaine began chest compressions again, along with the help of another member.
By the time the ambulance arrived, Glen was stable enough to be transported to the hospital. Elaine says she believes God planned for her to be there that morning.
"I usually go to an earlier service. It's very unlike me to go to the 10:30, but I think God had a plan in all of this," Elaine says. She adds that she doesn't believe Glen would have survived without the immediate treatment.
Glen was taken to Boone Hospital Center's emergency department, where tests showed he had experienced cardiac arrest and had several blocked coronary arteries. Glen underwent quadruple bypass open-heart surgery, and spent a total of 10 days in the hospital between the intensive care unit and cardiac step down.
"The physicians, Dr. Jerry Kennett and Dr. Joss Fernandez, and nurses at Boone were so comforting," Glen says. "They were great at explaining what was going on and making sure I was comfortable during my recovery."
Glen worked with Boone Hospital's cardiac rehab team to get back on his feet, a department he says he will always be grateful to.
"They were a great help in getting me up and moving. It's one of those things that you don't really feel like doing, but they were very helpful and compassionate during the whole process," he says.
Glen is now fully recovered and enjoys fishing, gardening and traveling with Kathy. He also is an avid musician and loves to entertain his family by singing and playing his guitar.
"I can't thank everyone enough for helping me that day," Glen says. "This could have happened anywhere, but it happened at a place where there were people to help and a defibrillator available to use. It was truly a blessing from the Lord."