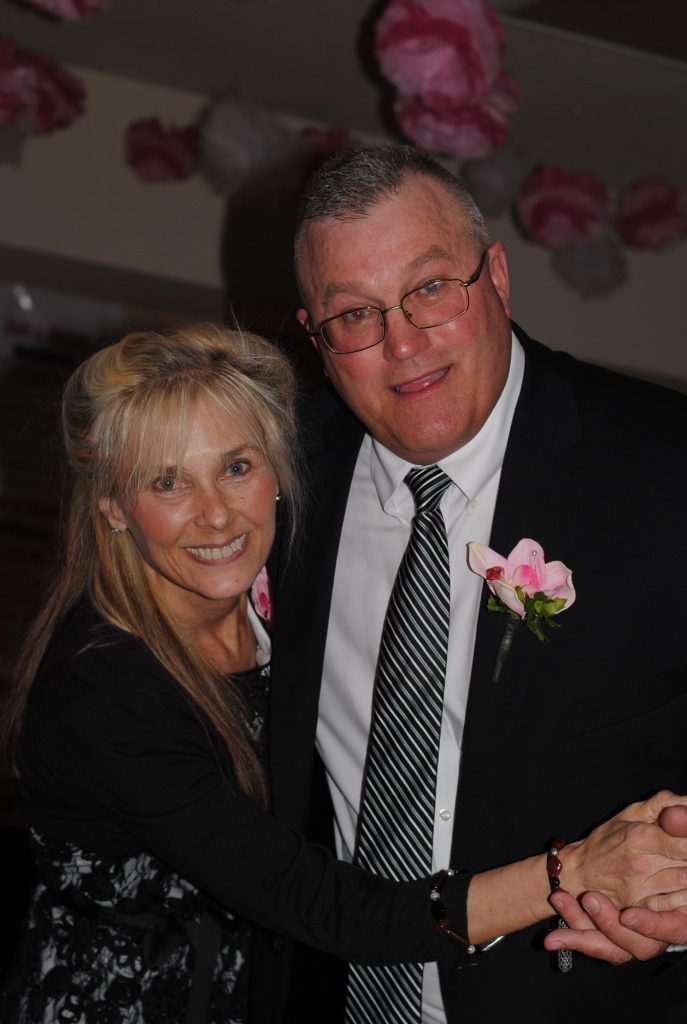 Supportive Care Program Encourages Patient Through Decades Of Hospitalizations
By Madison Burke
"I know when I come to Boone Hospital, I will be treated like family," says 59-year-old Cindy Fuchs-Morrissey. Cindy has been a frequent patient at Boone for the past 40 years because of a string of health difficulties.
"I have had a lot of challenges, but Boone has treated me so well through them all. I would never go anywhere else," says Cindy.
It all began in 1976, when 18-year-old Cindy underwent reconstructive breast surgery with implants. Cindy was born with a chest deformity that she hoped the surgery would fix. Little did she know, her body would eventually reject the implants, leading to years of hair loss, fevers, auto immune issues and headaches. She ended up having a mastectomy in 1993 after one of her implants completely ruptured.
"I went to Boone to get my surgery done, and I wouldn't have had it any other way. I always know I will be taken care of at Boone," says Cindy.
Cindy says Boone Hospital Center will always be her hospital of choice because of the ways it goes above and beyond in patient care.
"When I am hospitalized, it can be scary. Boone does everything it can to make things better for me. I'm Catholic, and I appreciate having a priest come to my bed and praying with me during my stay and even bring me communion," says Cindy. "I also love how the volunteers bring me cards from my family and friends during my stay. I hold them close to me while I sleep and they make me feel so much better. I even get massages and manicures right in my hospital bed! There is nothing like human touch to make you feel better when you are ill. This is a very special place."
Getting the implants removed did seem to improve her health for a while, but in June 2013, Cindy was diagnosed with colon cancer. Cindy was treated by Mary Muscato, MD at Missouri Cancer Associates and in January 2014 had surgery to remove the cancer.
Her physicians wanted her to follow her surgery with chemotherapy, but Cindy was exhausted by all of her ailments and initially refused the treatment.
"I'd been through so much. I just didn't want to deal with chemo. I had already come to terms with death, and I was ready," says Cindy. Without treatment, Cindy was only expected to live another 4 to 6 months.
While she was in the hospital recovering from surgery, Cindy received daily visits from Supportive Care program coordinator Dorreen Rardin, RN, and doctors Mary and Joe Muscato, who discussed her concerns about chemotherapy and answered her questions. During this time, she received encouragement to accept treatment from her husband and three daughters. After many long discussions, Cindy agreed.
"Cindy had a lot of concerns, fears, questions about her treatment, side effects, goals, prognosis and family. My role was to understand her and her life. To understand her fears, concerns and frustrations. Then we needed to find out how to give her control, have as little change in her daily routine as possible and yet be there for her family. It took a lot of patience, hand-holding, listening and empathizing, but this was paramount for her treatment plan," says Dorreen.
Cindy says she will always be grateful for the compassion and understanding offered by the Boone Hospital staff. She says she always feels listened to and cared for when she is at Boone.
"I know I will always be treated with respect at when I am there. It is a good feeling," says Cindy.
—
Cindy passed away in spring 2016. Because she underwent chemotherapy treatment, she was able to spend an extra two years with her family.
"I'll always remember Cindy-so beautiful, so kind and so giving to others. She adored her family and wanted to stay here for them. She researched everything to stay here longer, involving new state of the art treatments. It was an honor to be involved with her care, and I wish we could have done much more for her," says Dr. Mary Muscato.