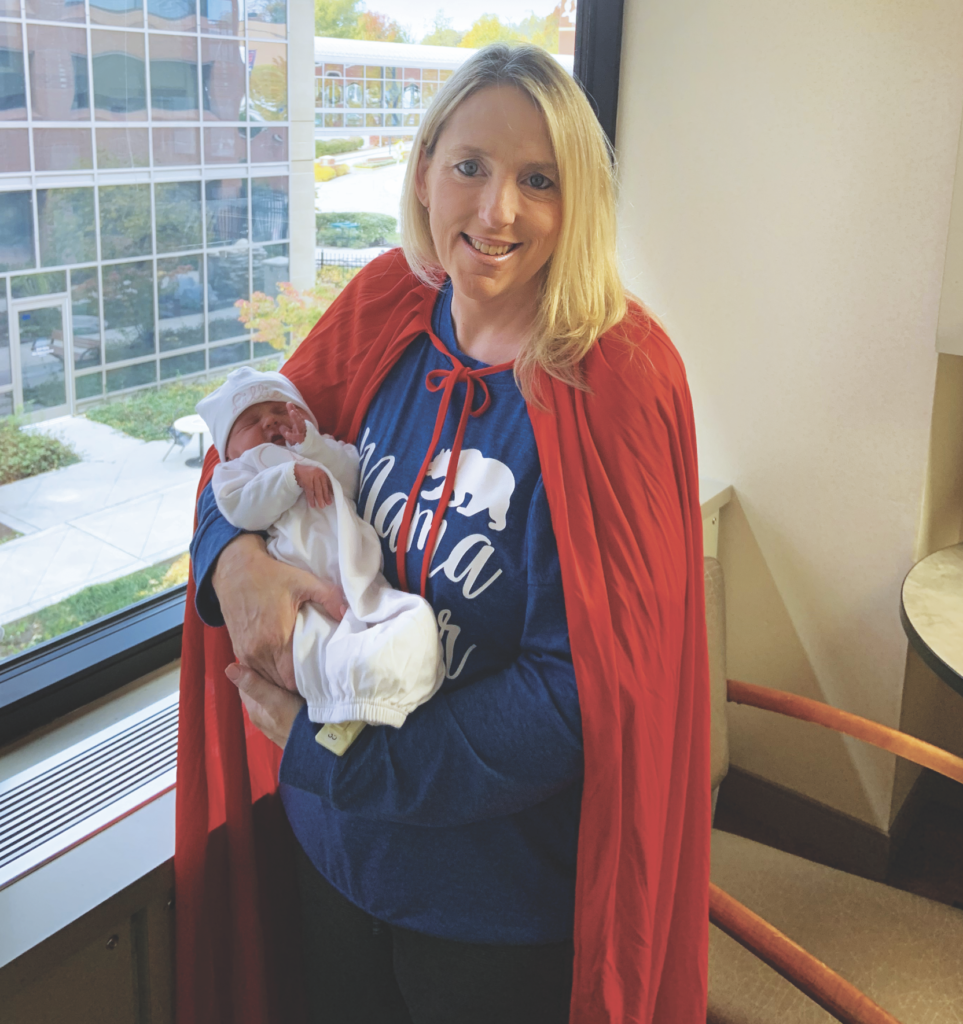 By Madison Loethen
When Dawn and Rodney Milford began preparing for marriage, one of their major discussions was children — a conversation which came as a surprise to some family members, since they were both in their late 40s. When they married, Dawn was 46 and Rodney was 49.
"I already had two grown children, Kirstie and Parker, but Rodney did not have any kids, and he really wanted to have children of his own. We talked about what we wanted to do with this next chapter of our lives, and we decided that was having children," says Dawn.
Dawn and Rodney saw Gilbert Wilshire, MD, a reproductive endocrinologist at Missouri Fertility, to discuss getting pregnant. They decided in vitro fertilization was the best option for them, and Dawn became pregnant on their first IVF try.
"We were so excited and happy," says Rodney.
During her pregnancy, Dawn was under the care of Sarah Bernard, MD, FACOG, of Women's Health Associates, and high-risk physician Mark Grant, MD, of Women's Wellness Center. She says, "I couldn't have asked for better care."
At 48 years old, Dawn gave birth their daughter Emily in 2019. Dawn and Rodney cherished their time with Emily and were both very grateful to have jobs that allowed them to spend time at home.
"We both just love the baby phase," says Dawn.
Not even a year later, the Milfords discovered they were expecting again. Little Lillie was born in October 2020. Lillie was born four weeks early and, after her birth, had drops in her blood sugar
levels and temperature regulation issues that were of concern to the Boone Family Birthplace staff. Caregivers from the NICU, Boone's neonatal intensive care unit, made regular visits to Dawn's room to check on Lillie, including nurse Julie Brown.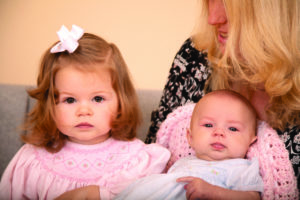 "I became close to Lillie's NICU nurse Julie," Dawn says. "I joked with her I deserved a red cape for having two babies in two years at my age. And then a little bit later, Julie walked in with a cape!"
Dawn was unaware that, earlier that day, Julie had met Troy Greer, Boone Health's new CEO. During this encounter, Troy was dressed as Superman while delivering treats to the super heroic hospital staff for Halloween. When Julie told Troy about Dawn's remark, Troy removed his red cape and handed it to Julie so she could give it to Dawn.
"The Milfords' story is very heartwarming. I thought it would be a nice touch to let her have the cape she deserved," says Troy.
"I told Dawn that the new CEO of Boone Hospital was dressed as Superman for Halloween and wanted her to have his cape because she was the real superwoman. She was thrilled. This experience was very fun and exciting," says Julie.
Dawn and Rodney say they will always remember the sweet gesture and will tell their girls about it when they're older. They say life is busy with two under 2, but they wouldn't have it any other way.