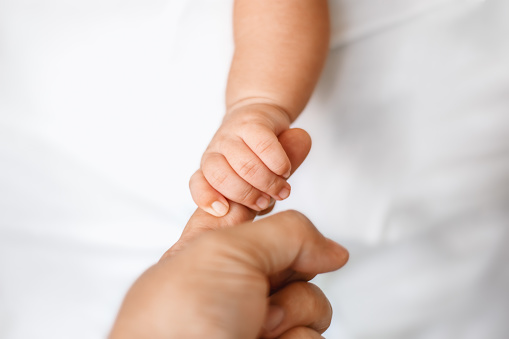 By Emily Nusbaum, RN, IBCLC, Boone Family Birthplace
When it comes to pregnancy and caring for a newborn, the amount of information you find on the internet can be almost as overwhelming, confusing, and contradicting as raising a new human — welcome to parenthood!
New parents can learn most of what they need to know by being present with their baby and learning what works best for their new family.
But sometimes, you need a little help staying on track with feedings, keeping all the information organized, or answering questions. That's where the internet and apps can help.
We would like to share a few resources that we or someone we know have used that we think make life with a newborn a little easier. As always, parents know best. If you think something isn't right with your baby, trust your gut and talk to your baby's doctor. If you or your baby (or both) are struggling with breastfeeding, talk to one of our lactation consultants, who are available six days a week via phone, email, or in-person visit.
While using an app can help you answer questions or manage your time and energy, remember that the best way to learn about your baby is to spend time together. Pay more attention to your baby than to the data. Human babies are all unique. Enjoy getting to know yours!
Pregnancy Trackers
What To Expect
Full Term Contraction Timer
Text4Baby
Sprout Pregnancy
Breastfeeding Trackers
Baby Tracker
Glow Baby
Eat Sleep
Sprout Baby
MommyMeds
Milk Maid
Child Care & Development
Wonder Weeks
WebMD Baby
My NICU Baby By March Of Dimes
Need More Support?
If you have questions about caring for your baby, Boone Family Birthplace's Family Life Education classes can help you know more about pregnancy, infant care and safety, and breastfeeding. We also offer one-on-one breastfeeding support with certified lactation consultants.
To learn more about our services, visit boone.health/birthplace