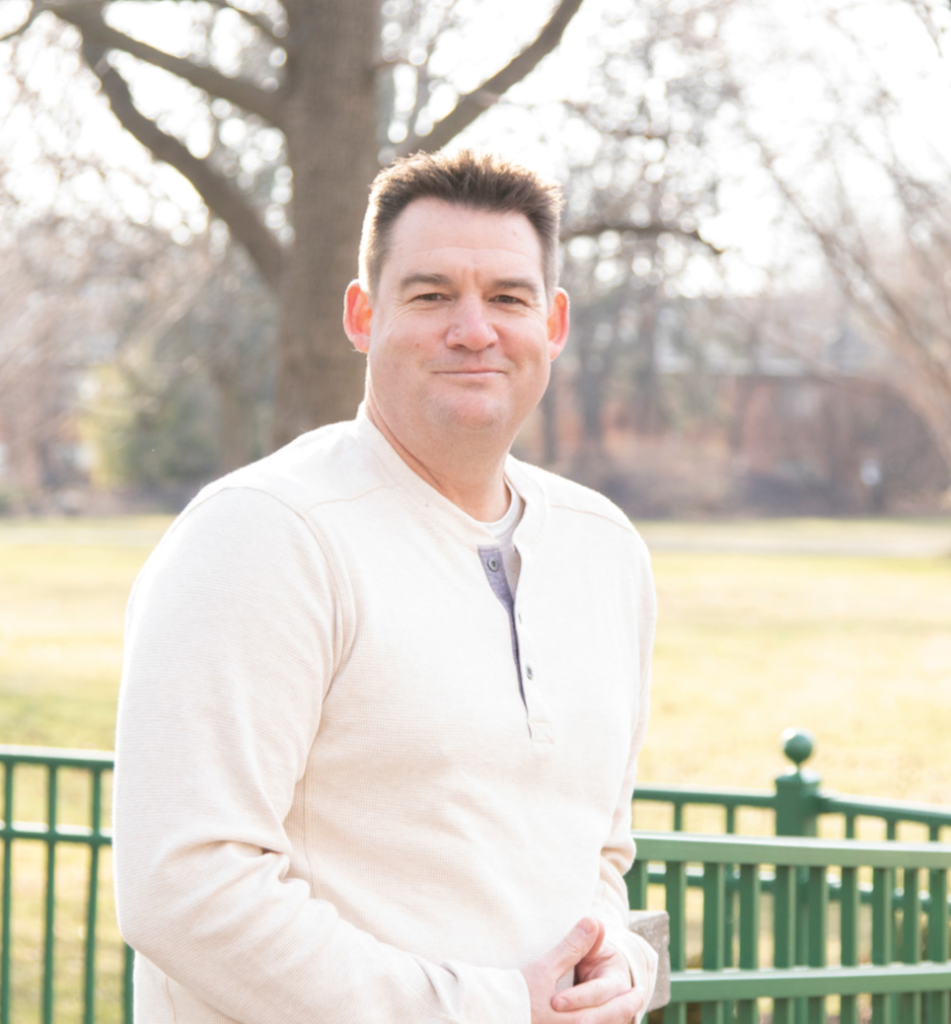 By Madison Loethen
Travis Fitzgerald has always spent a lot of time outdoors. He grew up in Southern California and says sunburns were part of everyday life for him as a kid. Now he is a married father of 3 and his family loves to spend time together outside.
Getting checked for skin cancer was something Travis had thought about but just kept putting off.
"My dad had carcinoma so I knew I should really go get checked out, but that would mean finding a dermatologist and making an appointment and I just hadn't gotten around to it," says Travis.
One day at his job as a Senior Learning and Development Specialist at Veterans United he received an email that VU was going to have Boone Health's Mobile Health Unit on campus to provide skin cancer screenings to employees.
It is recommended by the American Academy of Dermatology to see a dermatologist annually because skin cancer is the most common form of cancer. Boone Health's skin cancer screening on the Mobile Health Unit is a corporate service that allows a company's employees to easily check the box when it comes to their annual dermatology appointment. However, most people do not make the effort to see a dermatologist annually because of the inconvenience of setting up an appointment. On average, employers lose a half day to a full day of work for each appointment an employee makes with a doctor.
"We have the ability to see anywhere from 40 to 60 patients per day. We book dates with companies based on how many employees work there. With Boone's Mobile Health Unit, employees take 20-30 minutes out of their day to see our certified nurses and get their annual skin exam," says Community Wellness Manager Jenny Workman.
If a questionable mole or lesion is found during a screening, the individual is advised to follow up with their primary doctor or a dermatologist as soon as possible. Education regarding what to watch for and strategies to prevent skin cancer are the two primary goals.
Travis says he was excited at the convenience the screening would bring to him and he quickly signed up.
"On the day of the screening, all I had to do was walk right outside my building," says Travis.
For the screening, a full body screen is conducted by a certified nurse by appointment only with the goal of educating community members about the importance of early detection and skin health. The visual exam is painless and only takes a few minutes.
"The nurse saw something on my back and recommended that I see a dermatologist. It kinda confirmed my fears that I could have something wrong," says Travis.
Since the spot was on Travis's back, it was not something he often saw or thought about.
"My wife had actually mentioned it once, but I hadn't thought of it again," says Travis.
Travis visited a dermatologist who had a sample taken. The results came back positive for melanoma.
"I was really lucky it had not spread," says Travis.
Melanoma is the most dangerous type of skin cancer. It spreads quickly and can spread to any organ. Early detection is key to treating melanoma. Fortunately, in Travis' case, his melanoma had not yet spread and was able to be removed.
Travis had the removal and is now cancer free. He says he always protects his skin when he is outdoors and follows up every 6 months with his dermatologist.
"I am very grateful I got screened when I did and we caught my cancer when I did," says Travis.