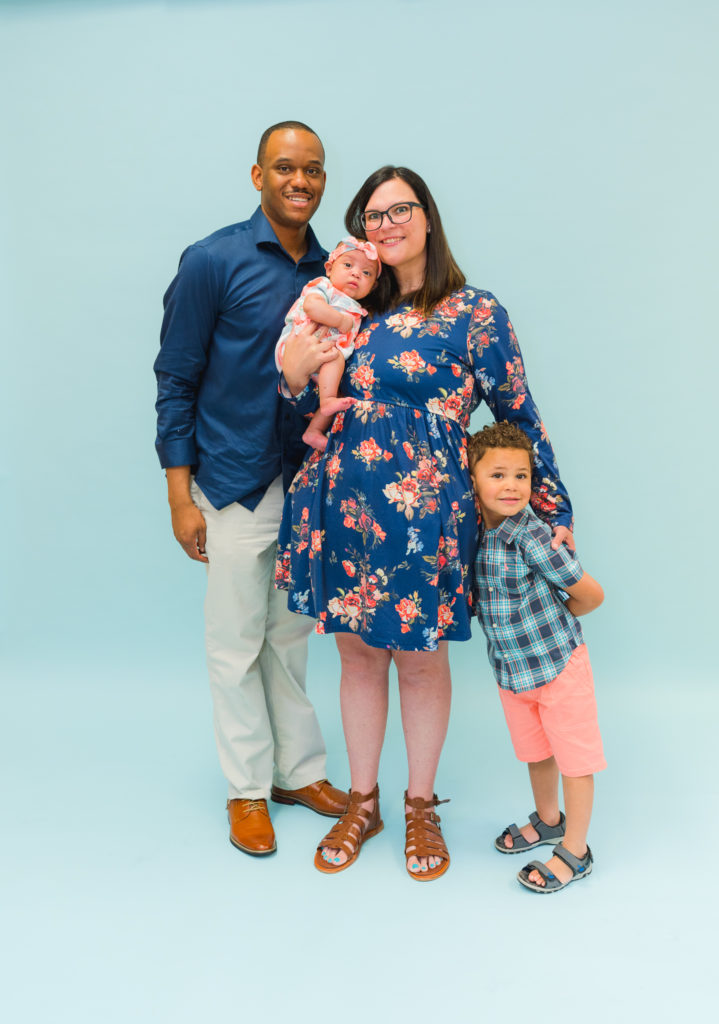 By Madison Loethen
On March 24, Nicole "Nikki" Stallworth opened her eyes. She looked around and saw that she was in a hospital room, and specifically, an Intensive Care Unit (ICU) room. She racked her brain for her last memory.
The last thing she remembered was being in her postpartum hospital room after having her daughter, Millee, via C-section. She quickly found out from her parents and her husband that six weeks had passed since her daughter's birth.
The barrier that is supposed to form between the placenta and mother's uterus formed incorrectly, so when the placenta was removed during the C-section, she experienced serious bleeding issues and eventually multiple organ failure. Nikki was in such a dire state that at one point, her mom, Joyce, was told that Nikki may not make it.
Joyce was crying in the ICU waiting room when Boone Health Lead Chaplain Kimberly "Kim" Leon introduced herself and asked if she could help.
"I was walking through the ICU waiting room, which I do sometimes, just to check if there is anyone in there who may need support. I saw Joyce and went up to her and introduced myself and asked how she was doing. She explained that her daughter was in the ICU and asked if I would go pray for her. I went to Nikki's room, and she was sleeping at that time. I prayed for her, and when Joyce came in a few minutes later, I encouraged her to let me know if there was anything else I could do," says Kim.
When Nikki woke up and was aware of what happened and how much time she had missed with her newborn and 3-year-old son Bo, Kim comforted her.
"I was away from my daughter for her first six weeks of life, and I really had to grieve that. I went through all five stages of grief over that time missed while I was in the hospital and Kim helped me work through it all," says Nikki.
Kim visited Nikki daily while she was in the ICU, then still regularly when she moved to the rehabilitation floor.
"She did a lot of listening to me and let me talk about how I was feeling. I was always so grateful when my children were able to visit me, but it was terrible when they had to leave," says Nikki.
Nikki sometimes felt discouraged at her progress, especially while she was on the rehabilitation floor. Kim helped Nikki work through those emotions.
"I encouraged her to express her feelings, listened, and validated that all of the feelings she was having were normal for her situation. I affirmed her progress and encouraged her to look at how far she had come since she entered the hospital instead of comparing herself to where she was before she entered the hospital," says Kim.
Nikki and Kim would like to encourage any patients or family members to reach out to Spiritual Care services if they need support.
"We are here to provide compassionate, support for patients, families, and staff of all faith backgrounds and those who are non-religious. Our Chaplains are clinically trained clergy who provide services including nonjudgmental listening, emotional support, grief support, prayer, and other religious/spiritual services and resources," says Kim.
Nikki was discharged and was able to continue her recovery at home with her husband DeShawn and her children. DeShawn is in the military and was set to be deployed in June, so the family spent as much time together as possible before he left.