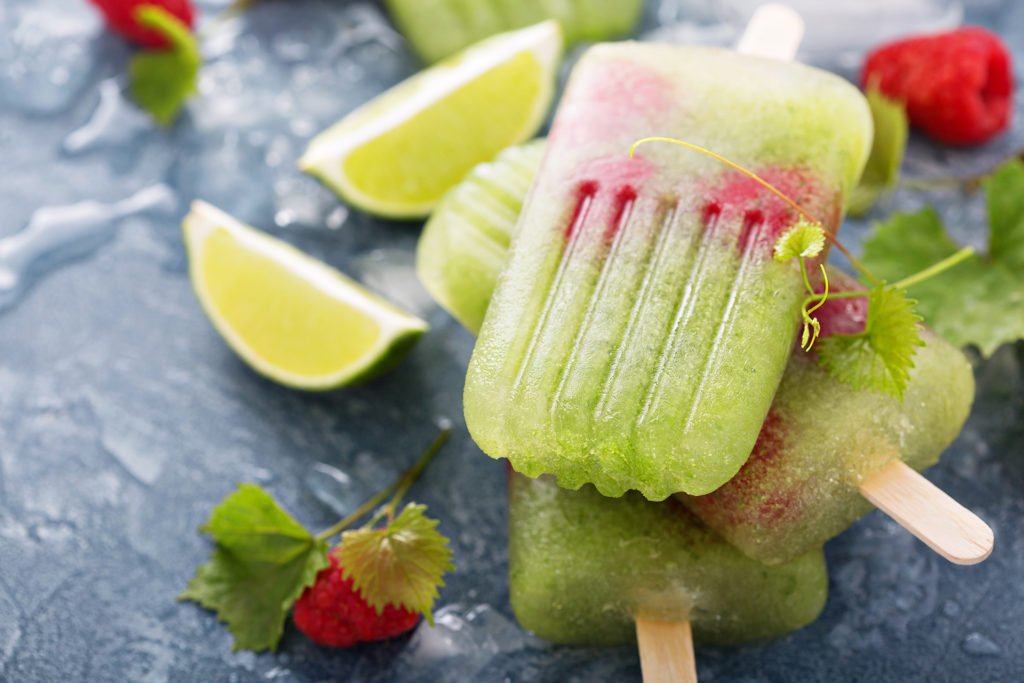 Bariatric Friendly Summer Treats
Note: the following nutrition advice is intended for bariatric surgery patients.
Hot summertime temperatures often lead us to crave cool summertime treats. After bariatric surgery, however, indulgences become very few and far between. The high sugar and/or high fat content of many treats can cause dumping syndrome for gastric bypass patients. Often these foods also fail to provide the nutrients that patients need to prioritize after bariatric surgery.
The good news is that with a little creativity, you can still enjoy cool treats while ensuring adequate nutrition. See below for ideas on how to stay cool and enjoy nutritious, refreshing treats.
Premier Clear Popsicles (courtesy of www.premier.com)
Pour Premier Clear tropical punch into popsicle mold.
Add fresh or frozen fruit.
Freeze & enjoy!
Strawberry Sorbet (courtesy of www.bariatricfoodcoach.com) – Makes 4 servings
Add the following ingredients to a high-power blender and blend until smooth:

10 oz frozen strawberries
2 tbsp fresh lime juice
2 tbsp no calorie sweetener of choice (optional)
1 scoop unflavored whey protein powder

Scoop and serve! Store leftovers in a sealed container in the freezer.
Greek Yogurt Popsicles (courtesy of www.lexiscleankitchen.com) – Makes 6 popsicles
Add the following ingredients to a blender and blend until smooth:

2 C cleaned fruit (strawberries, bananas, blueberries, raspberries, etc.)
2 C vanilla Greek yogurt

If your fruit has seeds in it (such as blackberries), strain the mixture.
Pour into popsicle molds. Freeze overnight. Enjoy!
Sugar-Free Low-Carb Raspberry Yogurt Pie (courtesy of www.kalynskitchen.com)
In a large microwave-proof bowl, mix together until combined:

32 oz plain Greek yogurt
1 large package (8 serving size) sugar-free raspberry Jello

Microwave on high for 1 ½ minutes. Remove bowl from microwave, stir several times, then microwave 1 minute more.
Spray a 9-inch glass or ceramic pie plate with non-stick spray. Pour the heated yogurt mixture into the prepared pan and refrigerate three hours (or until set).
Cut, serve, and enjoy!