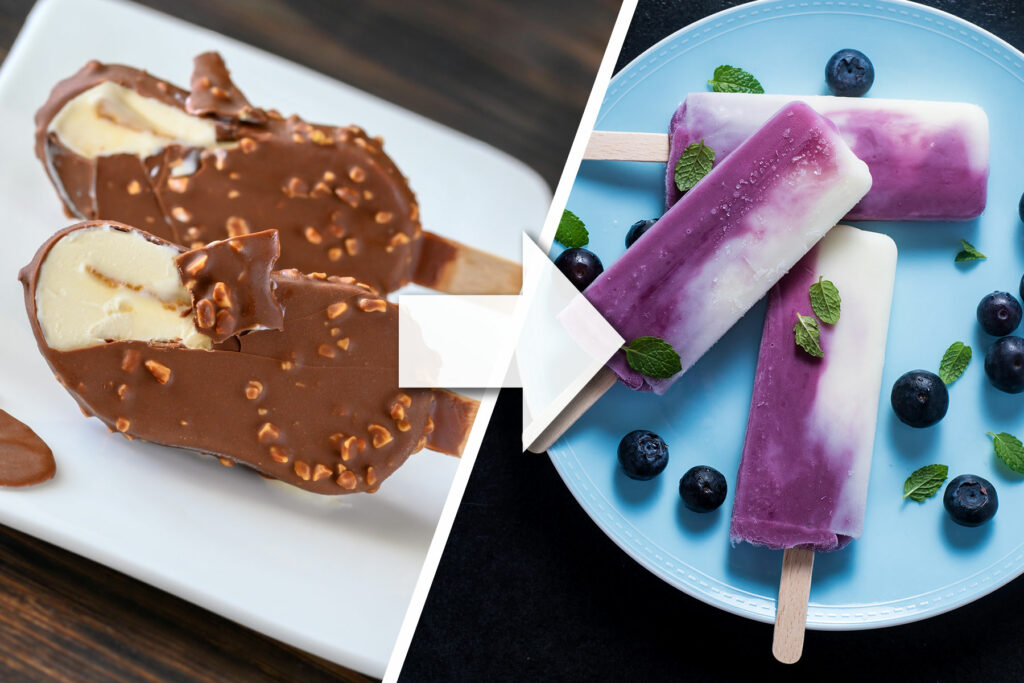 Food is more than just fuel. Food is fun, social, and part of our everyday lives. While on a weight loss journey, it can be tricky to navigate how to enjoy the flavors you like and keep up with your social routine. Food swaps help us stay within our nutritional boundaries and allow us to do all of the fun things we enjoy.
We all enjoy snacks, but oftentimes our favorite snack foods can contain hidden calories. Try some of these snack swaps next time you have a craving or need a midday pick me up.
Pretzels → pretzel crisps
Movie theater microwave popcorn → lightly salted microwave popcorn
Potato chips → baked potato chips
Ice cream bar → yogurt based frozen bar
Our favorite recipes can also be adjusted to fit into a weight loss journey. Try these out next time you're cooking at home.
Plain, Greek yogurt in place of sour cream
Mix spaghetti squash or zucchini noodles into your pasta for extra vegetables
Unsweetened applesauce in place of some of the sugar in baked goods
Olive oil based dressings in place of mayo based
Dry rubs to season in place of sauces or dressings
We still want to be social and maintain a positive relationship with friends and family, and there are several swaps you can request when at a restaurant.
Order sauce and dressing on the side
Request grilled protein rather than fried
Swap fries for a fruit cup
Consider splitting a side or appetizer with a friend or family member
Try some of these ideas out the next time you're picking out a meal. You may find that you enjoy the swapped version just as much as the original!
Sami Weyhrich, Dietetic Intern