8 Dimensions of Well-Being

The National Wellness Institute defines well-being as "an active process through which we become more aware of, and make choices toward, a more successful existence".  Well-being is multidimensional and addresses all areas of life, including: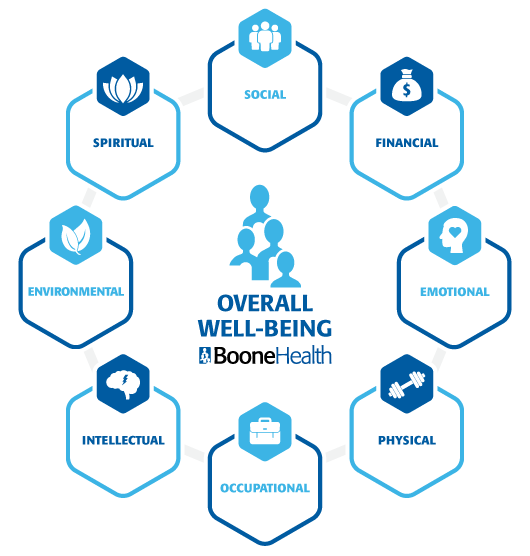 .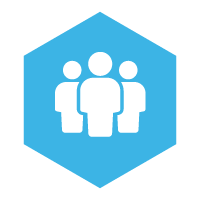 .
Social Well-Being
Developing a sense of connection and a well-developed support system:
Reconnect with an old friend or meet someone new.

Enjoy family dinners at the table or eat lunch with coworkers in the break room.

Share your talent and skills by volunteering in the community.

Join a club or organization.

Say thank you and compliment others.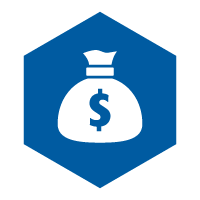 .
Financial Well-Being
Satisfaction with current and future financial situations:
Attend the Financial Literacy class.
Bring your lunch instead of eating out.
Track your spending habits and reflect on how/where you spend money.
Set a goal to save money for the future.
Talk with a financial advisor.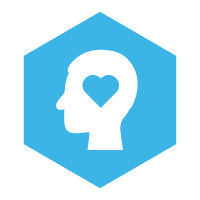 .
Emotional Well-Being
Developing skills and strategies to cope with stress:
Establish a routine.
Laugh! Don't take life so seriously.
Seek support from a family member, friend or counselor.
Practice formal and informal mindfulness activities.
Make a gratitude list.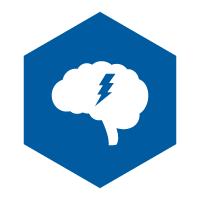 .
Intellectual Well-Being
Recognizing creative abilities and finding ways to expand knowledge and skills:
Do crossword puzzles or play brain games.
Tap into culture – attend a play, sporting event, museum, or live concert.
Learn how to play an instrument or speak another language.
Read for pleasure.
Attend a community class or workshop.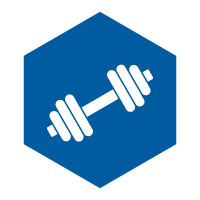 .
Physical Well-Being
Recognizing the need for medical care, physical activity, nutrition, and sleep:
Replace a sugary snack with a piece of fruit.
Join a recreation league or team sport.
Get a good night's sleep by turning off electronics.
Have a medical home and get regular check-ups.
Use a standing workstation or yoga ball at your desk.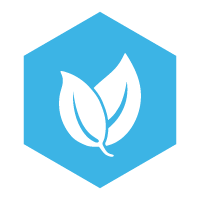 .
Environmental Well-Being
Good health by occupying pleasant, stimulating environments that support well-being:
Connect with nature (walk barefoot, play outside).
Participate in a clean-up event.
Recycle, Reuse, and Reduce – ask for paper bags at the grocery store instead of plastic, donate unwanted clothing.
Walk or bike to work a couple of times a week if possible.
Go to the farmer's market and choose locally sourced foods.
Adjust the lighting in your home & office or rely on natural sunlight when possible.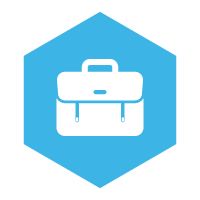 .
Occupational Well-Being
Personal satisfaction and enrichment derived from one's work (paid and unpaid):
Focus on the things you like about your job – Why do you work, why did you choose your job, and how do you connect those together.
Write out your career goals.
Take breaks away from your workspace.
Connect with your coworkers.
Participate in professional development opportunities.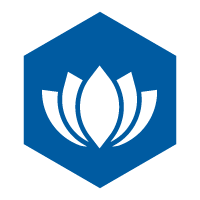 .
Spiritual Well-Being
Search for meaning and purpose in the human experience:
Engage in a religious practice, such as attending a religious service.
Use prayer and meditation.
Practice mindfulness and yoga.
Commit a random act of kindness.
Connect with nature.
Keep a journal and reflect on personal growth.