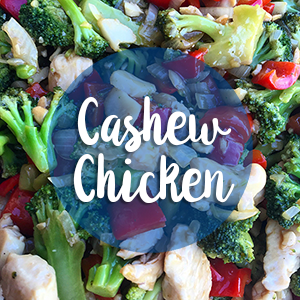 Family meals make vacation memorable
This June, I was fortunate enough to spend a week in Colorado with my husband and grandparents. During the week we hiked, shopped at thrift shops, put two 1,000-piece puzzles together, and most of our meals were homemade and eaten together at the kitchen table.
[EasyDNNGallery|315|Width|600|Height|600|position||resizecrop|False|lightbox|False|title|False|description|False|redirection|False|LinkText||]
Growing up, vacations have often been centered around food in my family, and not always the healthiest foods! This trip was special to me because, although my grandparents couldn't do a lot of the hiking that my husband and I did during the day, we spent most evenings enjoying time together by trying out new recipes in the kitchen.
I'll be the first to admit dietitians aren't on their game with food choices all of the time, but I was really proud of myself this week for staying in a healthy routine without spending more money eating out, not to mention getting some delicious meals in to fuel all of our activity!
This recipe was one of my favorites from our week in Colorado because it's packed with veggies and I love Chinese food. I tried to keep most of our meals lower in carbs because my grandma often made dessert.
(A perfect vacation for me involves getting to wear a T-shirt and running shorts every day, so I made sure to make that happen, too!)
[EasyDNNGallery|314|Width|300|Height|300|position||resizecrop|False|lightbox|False|title|False|description|False|redirection|False|LinkText||]

Ingredients:
16 oz cooked skinless chicken breasts cubed
1 large yellow onion, diced
2 bell peppers, diced
2 14-oz bags of frozen broccoli florets
1 Tablespoon chopped garlic, minced
2 Tablespoons chopped ginger, minced
½ cup low-sodium soy sauce
1 tablespoon rice vinegar
1 tablespoon brown sugar
2 tablespoons oyster sauce
1 teaspoon sesame oil
2 tablespoons cornstarch
¼ cup of no-salt-added chicken broth
1 can sliced water chestnuts, drained
3/4 cup unsalted cashews, roughly chopped
Cook the chicken in a large non-stick pan, then set aside.
In a small cup or bowl, stir together the soy sauce, rice vinegar, brown sugar, oyster sauce, and sesame oil, and set aside.
In the same (now empty) pan used for the chicken, I cook the onions until they get translucent.
While the onions are cooking, I put the broccoli florets in a covered, microwave-safe bowl with a little water and steam for 3 minutes. I strain the extra water and add the broccoli and bell peppers in with the onions.
At this point, I add the chicken, sauce mixture, and the garlic and ginger. Let everything heat up and the flavors meld together for a few minutes.
In a cup, whisk together the cornstarch with the broth, then pour over the entire pan full of ingredients. Stir together and let everything thicken over the heat.
Top with cashews.
Serves 4 large portions. Calories: 417, Fat: 12g, Carbs: 36g, Protein: 34g