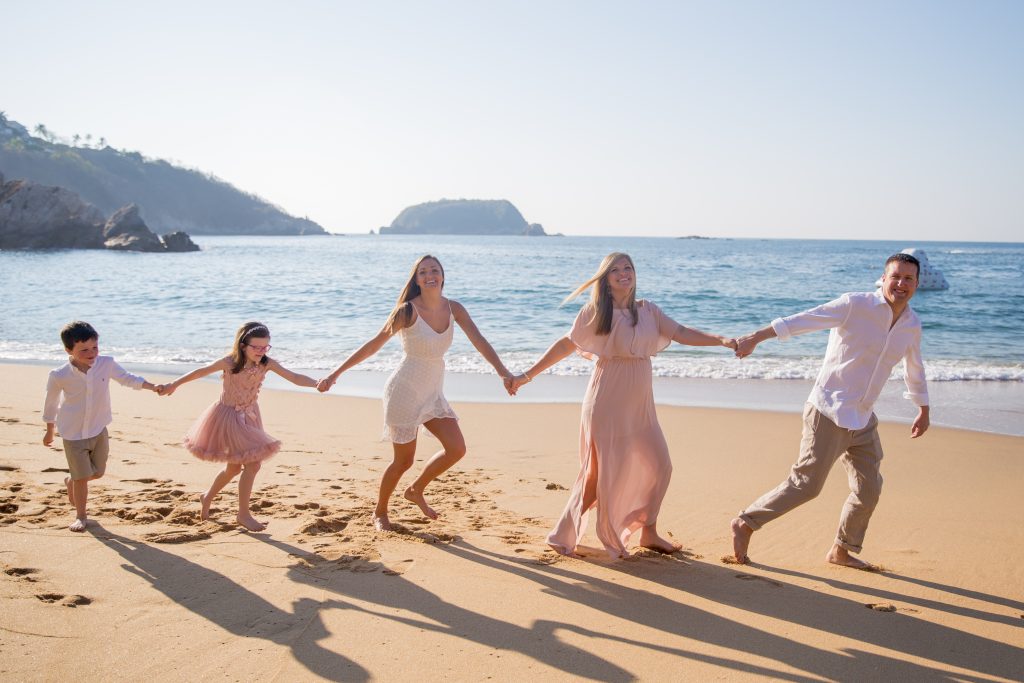 By Madison Loethen
When you meet the Goodin family, their love for each other is the first thing you notice. Boone Hospital Center physician Jason Goodin, DO, and his wife Tonya adore their three children, Brittney (23), Grace (10) and Grant (8). Brittney is an independent young professional who works overseas but loves to come home and spend time with her younger siblings. Grace is a spunky little girl who enjoys dancing and wearing princess dresses. Grant is a lively boy who likes basketball and baseball. This family's love is staying strong through a great hardship.
In 2016, Grace was diagnosed with mild autism and Grant was diagnosed with a growth hormone deficiency. Dr. Goodin and Tonya knew their children seemed a little more medically complex than other children, but they were not expecting a big diagnosis ahead.
In 2019, Grace was diagnosed with Multiple Sulfatase Deficiency, or MSD. MSD is a very rare genetic disease that causes major neurologic and bodily impairment. Children with this disease have an average lifespan of 10 years old.
The Goodins were devastated by Grace's diagnosis and concerned for Grant who they had noticed had many characteristics similar to his sister.
"When Grace went to her first MSD appointment, I had a spreadsheet of all of the similarities between Grace and Grant. Our worst nightmare came true, and both children had MSD. It was life-shattering. It was the worst news a parent could hear," says Tonya.
There are 20 children currently diagnosed with MSD in the United States. Grace and Grant are the oldest non-regressed children. There are fewer than 100 cases documented worldwide. Dr. Goodin and Tonya dove into finding out everything they could about MSD and treatment options. There is not much information or research on MSD because it is so rare and there is no known treatment or cure. During this time, the family found comfort from their faith and their community.
"You of course think 'Why me?' or 'Why us?' when going through something like this, but that's why our faith has been so important. We have to know that there is a bigger purpose than we are able to understand. When God sent his son Jesus to be born, He knew that Jesus would die on the cross and there would be pain and suffering but good would come from it," says Dr. Goodin.
The Goodins' friends and family have brought them meals, babysat and prayed with them.
"I feel like I hear this gentle whisper of God saying, 'Trust me.' I know that he is in control. He has his plan for us and no matter what happens in our life and in our situation, God is writing this book," says Tonya.
Dr. Goodin was practicing in the ICU when his children were diagnosed. He felt he needed to take a step back to focus on his family and MSD research, so he transitioned to working in the outpatient pulmonary clinic. This was a hard decision for him since he is passionate about helping the critically ill.
"Everyone at Boone Hospital was so understanding and supportive. I have a group that meets with me once a week, and we pray for Grace and Grant among other things," says Dr. Goodin.
As the Goodins researched MSD and similar rare diseases, they found a severe lack of funding for research. That's when they created the Grant Us Grace Foundation to fund the scientific research of rare diseases. They met with MSD scientists from across the world.
"We are still looking to find more scientists that might move us closer to a cure," says Tonya.
Dr. Goodin and Tonya attended the World Symposium for Rare Disease in February 2020 and found evidence that a bone marrow transplant can have a positive effect on children with rare diseases like MSD – however, it is a hard process that requires weeks of hospitalization.
"It was a difficult decision, but we knew we just had to do something to help them," says Tonya.
Grace recently underwent her transplant at University of Minnesota Masonic Children's Hospital. Her bone marrow donor was a 24-year-old woman from Europe who had never met the Goodin family.
The transplant process was hard, but Grace was incredibly brave and strong. She is the first MSD child in the world to undergo this kind of transplant and could lay ground for the treatment or cure of children with MSD. Grant will be the second.
The Goodin family continues to love and support each other, while leaning on the support of their community. Two fundraising events planned for their foundation had to be canceled because of COVID-19, but donations are accepted online through the Grant Us Grace Facebook and Instagram pages. Tonya also regularly posts updates about Grace and Grant, and encourages people to follow them to stay informed about the Goodin family's journey.