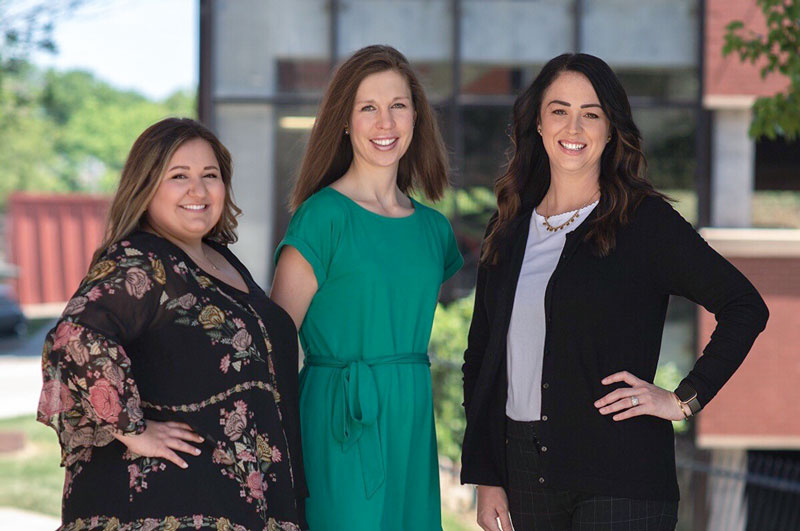 Gain Control of Your Hunger
Each patient's needs are different. We can also help you live a life-changing experience with a medically supervised weight loss program. Under the supervision of our Nurse Practitioner and our dietitians, our medically supervised weight loss program provides individualized counseling, meal planning and anti-obesity medications to help you reach your specific weight loss goals.
About Our Medically Supervised Weight Loss Program
During your first visit, we perform a detailed initial assessment to create a diet and exercise program tailored specifically to your lifestyle and dietary needs. If deemed medically appropriate, your physician will prescribe a safe and effective weight loss medication.
Using a combination of nutrition, pharmacology, physical activity, and behavior change our goal is to rapidly correct your metabolism to decrease appetite and increase energy output while guiding you to make well informed, nutritious meal choices. Our Mission is to help you make the best choices to reach your goal weight and give you the tools needed to successfully manage your weight for the rest of your life.
Your first visit will include a detailed assessment to create a nutrition and exercise program tailored specifically to your lifestyle needs.  If appropriate, your provider will prescribe a safe and effective weight loss medication to help you gain better control of your hunger.
You will then meet with your registered dietitian to establish the specifics of your meal plan. Our reduced calorie, high protein diet program focuses on creating balanced meals that keep the body satisfied and energized while promoting fat burn for effective weight loss.
We offer 2 different meal plan options:
Combination of meal replacements with food
Food only
The program includes regular follow up visits to provide ongoing personalized support, guidance, and encouragement. At each visit, we will review various diet education modules, evaluate your food records for the week, and plan strategies for overcoming individual challenges.
Together lets "ditch" the dieting and focus on modifying behaviors one by one to create new and SUSTAINABLE healthy lifestyle. Lose the weight and keep it off for good!
Diet Education modules include:
The Plate Method and Portion Control
Physical Activity and Movement
Recipe Ideas
High Fiber Carbohydrates
Behavior Modification
Tips for Dining Out
Snacks to Promote Weight Loss
Understanding BMI and Body Fat Percentage
Fitness Basics
The Different Types of Fats
Sleep
Stress Management
Common Nutrition and Weight Loss Myths
Hydration and Fluid Consumption
Lifestyle Tips
And more!
Frequently asked Questions
How much weight can you lose on medical weight loss?
Most patients can expect to lose about 0.5-3lbs per week. Your rate of weight loss depends on multiple factors. You can't compare your weight loss to others because everyone is different and has different health and behavior factors!
We focus on giving you the tools and knowledge you need to lose weight and keep it off long term by habit changing and habit building. Our goal is to make weight loss a lifestyle that is flexible, allowing you to eat foods you enjoy and have a balance. If we just gave you a meal plan to follow, what would you learn from that?
Medical weight loss is a very effective way of losing weight for several reasons. Having trained providers create a weight loss plan and monitor your progress provides a unique, individualized weight loss program that is specific to your needs.
Who is a Candidate for Medications to help treat Obesity?
While everyone would love a magic pill to help them with weight loss, the reality is that lifestyle changes remain the best option for long-term success. Many people have found that lifestyle changes, combined with medications that aid in weight-loss have been very effective.
The FDA has approved several prescription medications for use in people with a BMI over 30 or a BMI over 27 when a patient has additional obesity-related conditions. You cannot make the decision to take these medications alone.
Will my Insurance Cover Medications to Treat Obesity?
Insurance coverage of prescription weight-loss medications varies by insurance provider. You can log-into your insurance provider's website and look under the pharmacy benefits page to see if your insurance plan covers the medication you are considering.
Some of our weight loss medication options:
Phentermine (Adipex®, Lomaira® and Suprenza®)
The average weight-loss results from prescription weight-loss drugs are 5-10% of your starting weight. It is important to know that everyone responds differently to medications. The average result will be seen by most people who take the medication, while others will see a larger amount of weight-loss or none at all.
How does it work? Phentermine is a weight-loss medication that is available by prescription only and has been FDA-approved since 1959. It works on chemicals in your brain to decrease your appetite and includes a mild stimulant to give you energy. Phentermine is a pill taken once a day in the morning and is intended for short-term use. Common side effects are dry mouth and sleepiness.
Weight-loss: The average weight-loss is 4-5% of your initial body weight after one year. For a person weighing 200 pounds, that means about a 10- pound weight-loss.
Concerns: The stimulant may increase your blood pressure and heart rate, so you must be monitored by an HCP who is experienced in prescribing this medication. Patients with some heart conditions (such as uncontrolled blood pressure), glaucoma, stroke, or overactive thyroid should avoid this medication.
Naltrexone HCI/Bupropion HCI (Contrave®)
How does it work? Contrave® was approved by the FDA in 2014 and is a combination of two medications approved for other medical conditions. Naltrexone is a medication previously approved for the treatment of narcotic and alcohol dependency. Bupropion is approved as an anti-depressant and a medication to help people stop smoking. When used together, they work to decrease appetite and control eating.
Weight-loss: Among individuals who took Contrave® for one year, 65% lost at least 5% of their initial body weight (10-pound weight loss for a person who weighs 200 pounds) and 39% lost at least 10% of their body weight (20-pound weight-loss for a person who weighs 200 pounds).
Concerns: The most common side effects are nausea, constipation, headache, dry mouth, vomiting, and dizziness. This medication also had a small occurrence (6%) of increased blood pressure and heart rate.
Phentermine-Topiramate ER (Qsymia®)
How does it work? This combination of medication was approved by the FDA in 2012. Phentermine is a weight-loss drug that received FDA approval in 1959. Topiramate is traditionally used for migraine prevention and in seizure prophylaxis. Together, they work to decrease your appetite and increase a feeling of fullness after eating.
Weight-loss: Weight loss can vary by dosage. At the lower dose, 62% of individuals on Qsymia® lost 5% of their starting body weight. (10-pound weight loss for a person who weighs 200 pounds). Among people taking the higher dose, 48% lost 10% of their starting weight (20-pound weight loss for a person who weighs 200 pounds).
Concerns: The most common side effects are dry mouth, constipation, and pins-and-needles feelings in the face, arms, hands, and feet. Insomnia may occur if taken later in the day. Women who are pregnant or who are considering becoming pregnant should not take Qsymia® as it has been known to cause birth defects.
Liraglutide Injection (Saxenda®)
How does it work? Liraglutide is an injectable medication that was approved by the FDA in 2014. It works by increasing your body's natural production of insulin, which regulates blood sugar levels. It also decreases the production of a hormone that opposes insulin, slows down the emptying of the stomach, and helps regulate fullness. It is also used to treat type 2 diabetes.
Weight-loss: In a study of individuals who were on Saxenda® for one year, 73% lost at least 5% of their starting body weight (10-pound weight loss for a person who weighs 200 pounds), and 41% lost at least 10% of their initial body weight (20-pound weight loss for a person who weighs 200 pounds).
Concerns: The most common side effects are nausea, vomiting, diarrhea, and constipation.
Semaglutide (Wegovy®)
How does it work? Wegovy® injection 2.4 mg is an injectable prescription medicine used for adults with obesity (BMI ≥30) or overweight (excess weight) (BMI ≥27) who also have weight-related medical problems to help them lose weight and keep the weight off.
Weight-loss: In a 68-week study of 1,961 adults living with obesity or excess weight with a related medical problem lost and average of 35lbs (or 15% body weight) while taking Wegovy®
Concerns: The most common side effects of Wegovy®  may include: nausea, diarrhea, vomiting, constipation, stomach (abdomen) pain, headache, tiredness (fatigue), upset stomach, dizziness, feeling bloated, belching, gas, stomach flu and heartburn.
For more information on Celebrate meal replacements: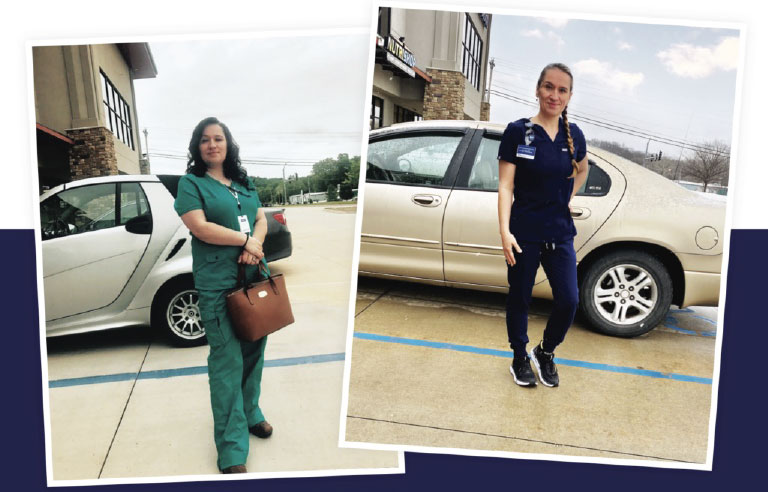 Shedding Pounds Without Surgery
October 5, 2022
By Hannah Robertson
Galina Rasputina-Simmons, a manager of a recovery room at Boone Hospital Center, found herself
in a position so many of us do. Slowly, over years of balancing work, life with her husband Reginald and their three daughters Alissa, Aleena and Aliyah, along with the stress that comes with it, she had begun to gain weight.
She tried to lose the weight on her own many times, in a variety of ways, but nothing was working. Eventually, she stopped stepping on the scale and gave up trying to lose weight entirely. "Really, I had given up on myself."
As a result, Galina now had high cholesterol which she needed medication to control. This medication came with the side effect of myalgia, leaving her with painful muscle aches and tired the majority of the time.
Being prescribed the medication was like a wakeup call. Galina suddenly realized the serious consequences her eating and lifestyle habits could have, as high levels of cholesterol increase a person's risk of heart disease. "I was scared something would happen to me, like a heart attack, and I would leave my kids without their mother," she thought. This fear, as frightening as it was, was just the motivation Galina needed to make a change.
She first heard about the non-surgical medically supervised weight loss program from a co-worker at Boone, where Galina has worked since 2014. The weight loss program is non-surgical and is medically supervised by a physician and dietician. This team provides each individual with personalized counseling and meal planning to help them reach their specific goals.
Another co-worker had already started the program, so after learning about the option and hearing their experience Galina quickly made an appointment for herself.
Galina started the weight loss program and had her first visit with the physician and dietician on January 25, 2021.
The program's mission is to "help individuals make the best choices to reach their goal weight and give them the tools needed to successfully manage their weight for the rest of their lives."
During the first visit, the medical team performs an initial assessment which allows them to create a diet and exercise program tailored to the individual's specific lifestyle and dietary needs. The program combines nutrition, pharmacology, and physical activity to correct patients' metabolisms which leads to a decrease in appetite, an increase in energy, and typically weight loss. It can be a lot of change at once, but the team works hard to make sure it is doable for the individual, and the regular check-ins help to monitor effectiveness and change course as needed.
Throughout the appointments, she recalls checking her weight, discussing with the dietician about her struggles, cravings, and the reason for her weight gain. They also discussed what support she was looking for, how to make healthier choices, what replacements could be made and how to manage stress. The last was very important for Galina, as she found her emotional state related directly to eating. "I would celebrate with food, and I would grieve with food," she said.
One of the most useful tools Galina has found through the program is using an app to support her weight loss journey. There are many options available, but Galina likes to use MyFitnessPal. This allows her to track her goals, the times she eats, what she eats, and the nutritional facts from the food daily. If nothing else, it helps to keep her conscious of what she puts in her body and to eat on schedule (the app will remind her if she skips).
Since the beginning of her journey in January 2021, nearly a year and a half ago, Galina has lost around 60 pounds; dropping from a size 14 to a size 2. She has been able to lower her cholesterol and no longer needs medication for it. Galina says that losing weight through the program "hasn't been that hard at all" thanks to the support of her family, the staff at Boone, and her fellow coworkers who were also in the program and holding each other accountable. The most difficult part, she says, is making the choices to break habits, but that's what leads to true lifestyle change.
According to Galina, one of the best results has been that she's able to motivate others and give them hope. She's seen positive changes in her own family as they follow her diet, and she encourages anyone else interested in a non-surgical weight loss option to give the program a try.
"Find a support group or person, make sure you're emotionally and physically ready to change your habits, set realistic goals, and go ahead and try – make that appointment!" she advises.