Boone Health Primary Care – Osage Beach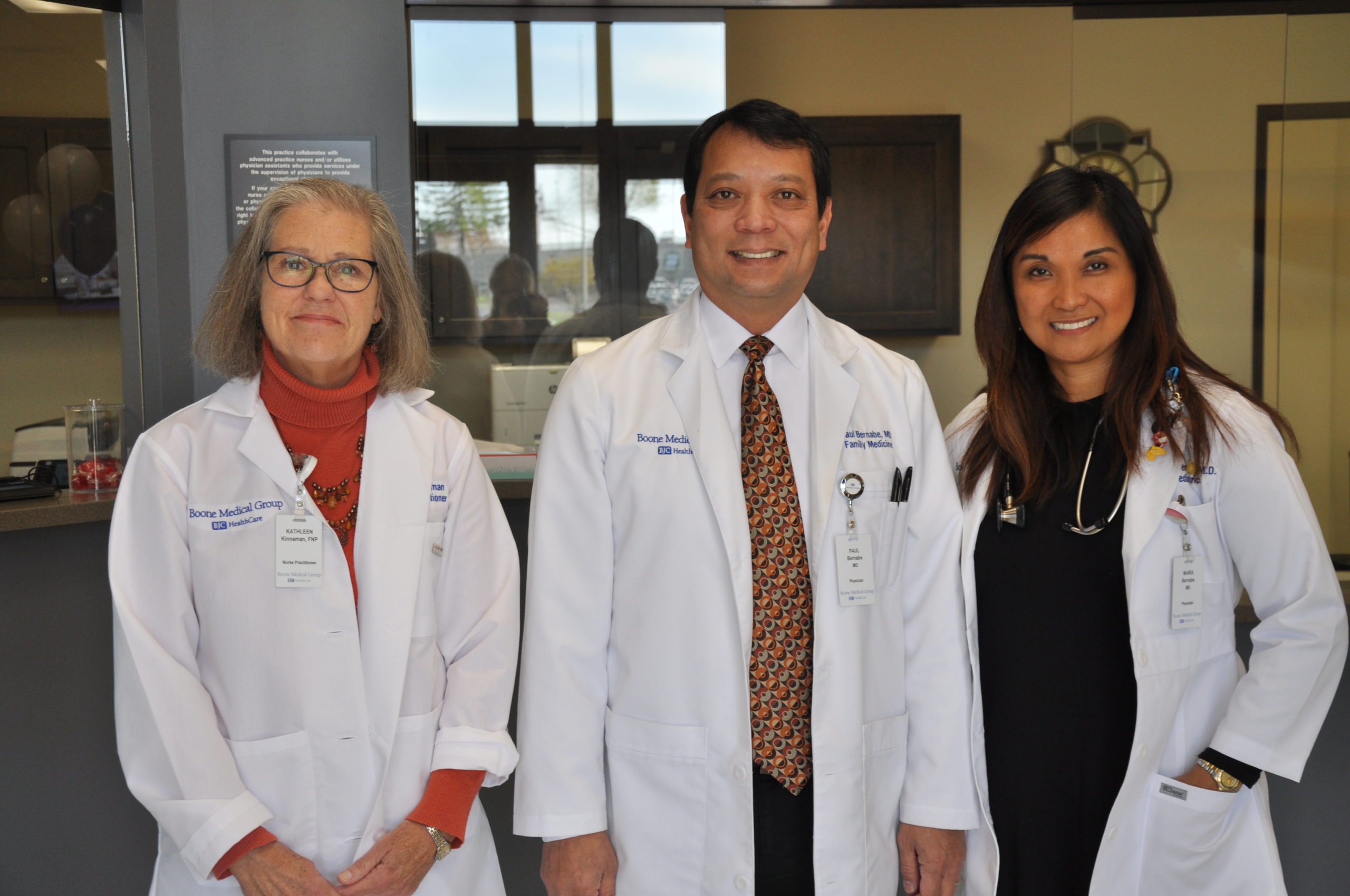 Maria Bernabe, MD (far right), and Paul Bernabe, MD (center), have been practicing for more than 20 years and have been providing care in the lake area for more than 12 years while residing in Osage Beach. Dr. Maria Bernabe is board-certified in pediatrics, and Dr. Paul Bernabe is board-certified in family medicine, caring for patients of all ages. Kathy Kinnaman, FNP-C (far left) joins them, seeing patients for a variety of primary care concerns and check-ups. They are passionate about their patients and look forward to providing care for community members of Osage Beach and beyond.
Boone Medical Group-Osage Beach is part of a well-established, multi-specialty network of providers backed by the team of professionals at Boone Health which is located in Columbia, Missouri.
The providers will offer quality health care at a convenient location, inside the HyVee Osage Beach store location. Make your appointment today.
Our Providers
Paul Bernabe, MD *
Maria Bernabe, MD *
Kathleen Kinnaman, FNP
* Accepting New Patients
Contact Us
Call: 573.392.5606
Fax: 573.392.5655
Office and Hours
Find us:
931 Highway D
Osage Beach, MO 65065
Office Hours:
Monday - Friday, 8 a.m. - 5 p.m