Student Nurse Apprenticeship Program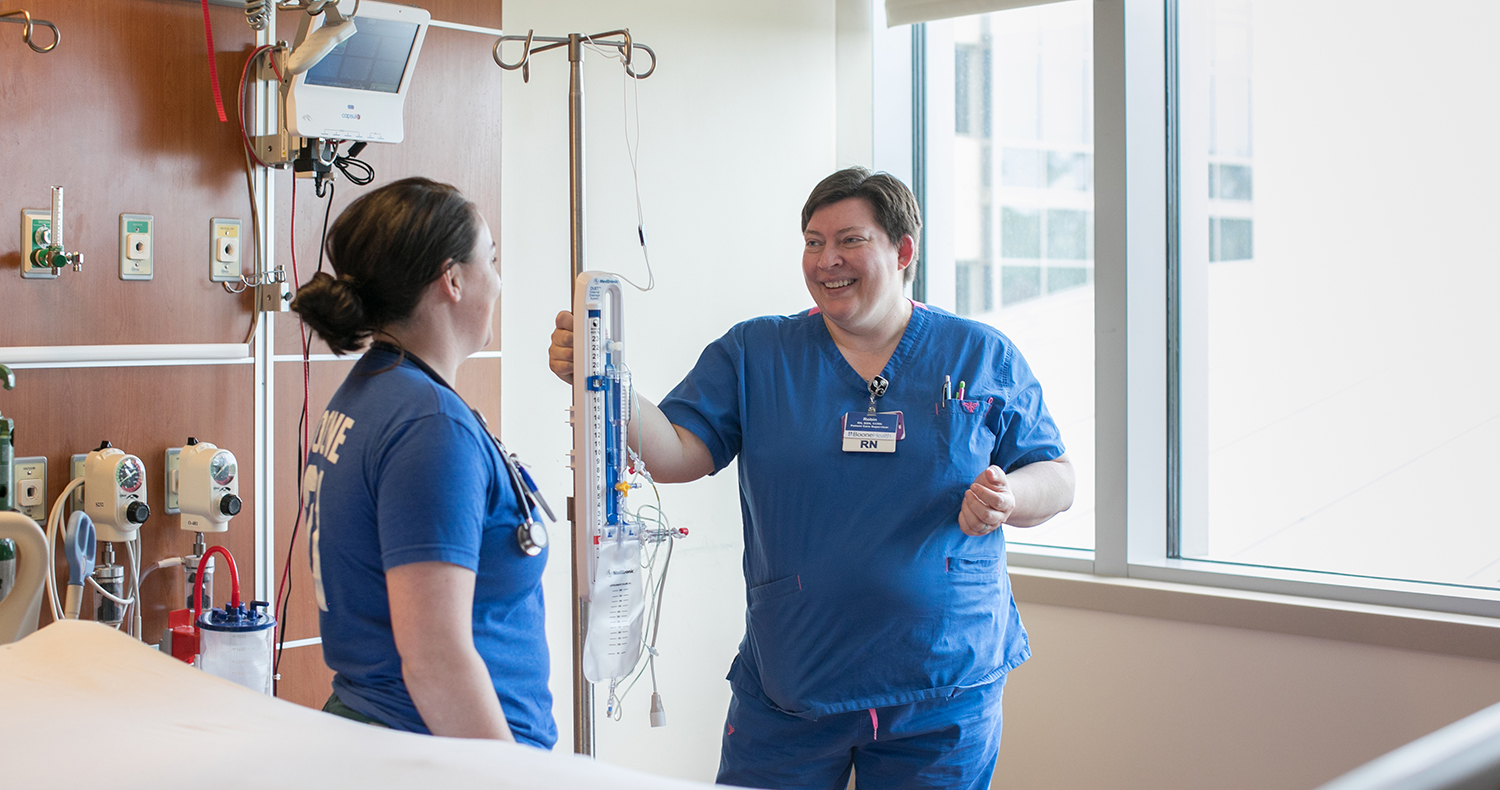 The Student Nurse Apprenticeship Program (SNAP) allows nursing students in their senior practicum/preceptorship/capstone with the opportunity to earn wages as a Nurse Apprentice while completing hours as required by their nursing program.
Program Details
The SNAP participant must complete required clinical hours for practicum/preceptorship/capstone as determined by their nursing school. The Nurse Apprentice must work a minimum of 8 hours every 2-week pay period. Once the clinical hours requirement has been completed, the Nurse Apprentice will work at least 8 hours per 2-week pay period in the Patient Care Technician (PCT) role. Then, additional hours may be worked in the Nurse Apprentice or the PCT role.
The SNAP participant is paired with an RN preceptor while completing clinical hours as required by their school. Departments participating in the SNAP program include Medical Specialties, Oncology/Neurology, Orthopedics, Surgical Specialties, and Cardiology.
The SNAP participant will be hired for the Med/Surg unit where clinical hours are completed and will work as a Graduate Nurse upon graduation. A two-year commitment to Boone Health is expected following graduation.
Nurse Apprentice participants are held accountable to comply with existing policies, procedures, guidelines, standards, and protocols.
Salary Structure
The Nurse Apprentice will earn an hourly rate of $17.09.
All evening, night, weekend, and holiday differentials will be compensated in accordance with existing payroll policy.
Any hours worked greater than 40 hours per week will be compensated at time and one-half of regular base salary.
This position is eligible for a sign-on bonus.
Paid Time Off
Paid Time Off accrues based on worked hours per standard Boone Health employee benefit.
SNAP participants are expected to work with designated RNs when working in the apprentice role, which could impact the approval of time off requests. Requested time off must be submitted and approved per standard department procedure.