The Harris Breast Center at Boone Health offers the latest in screening and diagnostic breast imaging technology to improve the early detection of breast cancer.
The Harris Breast Center also has a longstanding commitment to being a leader in technology. The center is ACR accredited with licensed, certified, professional and well-trained radiology staff, technologists and associates ready to attend to patient needs.
Anne Petersen, MD with Boone Medical Group Surgery is now certified as a Hidden Scar Breast Cancer Surgeon.  With a Hidden Scar approach, your surgeon will place your incision in a location that is hard to see, so that the scar is not visible when your incision heals. As a result, you have little to no visible reminder of the surgery or your cancer.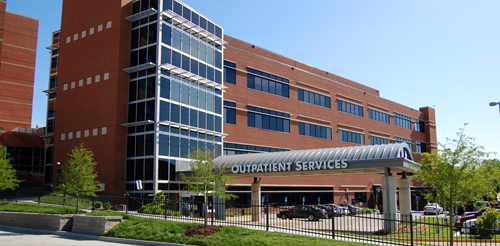 Boone Hospital's Harris Breast Center is conveniently located inside the hospital's Outpatient Services wing.
With convenient parking and registration, the Harris Breast Center combines the ease of a freestanding center with the technology, expertise and resources of a hospital-based provider. Choosing the Harris Breast Center gives our patients the best of both worlds.
To schedule your next mammogram call 573.815.8150.