Emilee's Story
On October 2017, Emilee Lenz and her son Brock survived an Amniotic Fluid Embolism (AFE), an unpreventable, unpredictable and often-fatal complication of pregnancy during childbirth.
"My pregnancy was very normal," says Emilee. "My husband, Travous, and I checked into Boone Hospital Center Monday, October 2, to be induced. My last memory was checking in. Travous and my doctors have told me I had an epidural when I was about 6cm dilated. About an hour and half later I started complaining of being nauseous. My blood pressure started to drop and I told my husband it felt like something was sitting on my chest."
As Emilee recounts, the nurse paged anesthesiologist Abram Elsenraat, MD, and Leah Smith, MD, the OB on call. "As Dr. Elsenraat told me, by the time he arrived to the room I was lifeless," says Emilee. "They quickly disconnected me from all monitors and the bed, and rushed me off to the operating room. They started chest compressions on me at the same time that Dr. Smith was performing an emergency C-section to deliver our son, Brock."
Brock was born at 5:30 a.m., Tuesday, October 3. "Dr. Smith actually set a record at Boone for the quickest C-section! At the time of delivery Brock was stunned due to lack of oxygen and blood flow. He was rushed to the NICU. After they were able to get a pulse back on me, I started to hemorrhage due to the body's reaction to the amniotic fluid in the blood stream," says Emilee.
Over the next several hours, Emilee developed DIC (disseminated intravascular coagulation) – this is when the blood does not clot properly. She received a large amount of blood products to help her blood clot.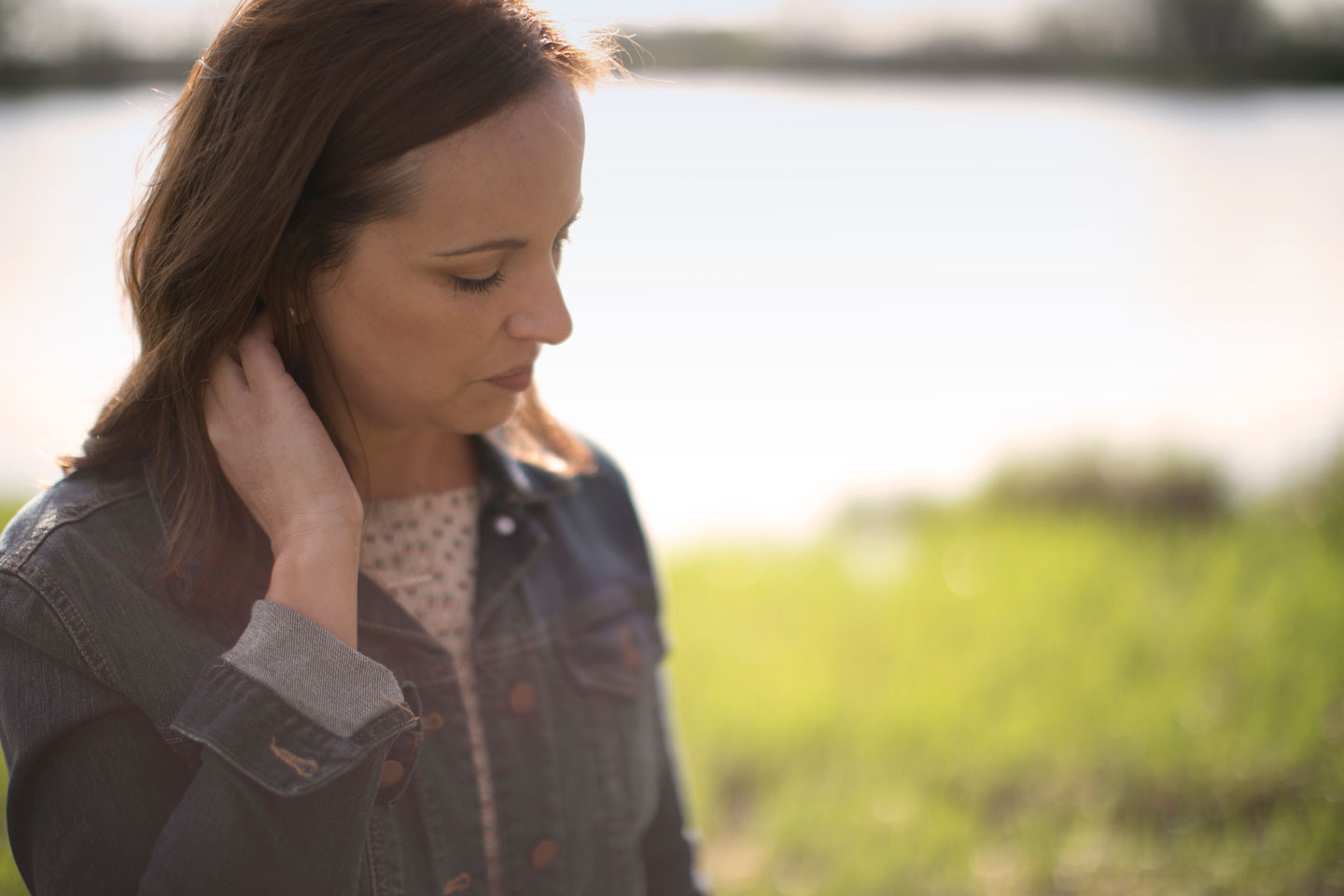 The Road to Recovery
Emilee spent the first three days in the ICU. She was then transferred to the step-down floor and was in the hospital from her induction on October 2 through October 11. "Fast forward four days and October 15 my husband had to rush me back to the ER because I was having problems breathing," says Emilee. She was readmitted and spent four more days in the hospital.
"I had a significant amount of blood products and fluids in my initial stay. Unfortunately my body didn't eliminate the excess fluids off of me naturally, so I spent the next four days receiving medicine to help get the fluids off that had built up around my heart and lungs. Recovery was brutal," she says.
Small Acts of Caring Add Up
"I can tell you from Travous and our families' perspectives, the care throughout my stay was absolutely amazing," says Emilee of her time at Boone. "They offered my husband and family rooms to stay in so they could be close while I was in ICU. Dr. [Sarah] Bernard, my OB, continually updated my husband and family throughout the night regarding planned procedures to address the clotting issues. The hospital also had social workers arrive early to address any needs of the family. Apparently when they brought me out of sedation, I repeatedly asked for people to pray. Dr. Bernard prayed over me with my family. How wonderful!"
During her first stay on the step-down floor, Emilee fondly remembers nurse Molly Tennyson. "I had an amazing nurse named Molly who quickly asked me if I wanted to breastfeed and that I could still pump if I wanted to. That small thought was amazing to me. She wasn't just thinking about me, she was also thinking about what my wishes were for my son. This was honestly my first real memory I have since checking in October 2."
During recovery, Emilee had to take walking and other daily tasks in small increments. "I remember in step-down I got up to walk for one of the first times and I came out of my room with a walker and made a lap around the nurse's station. All the nurses were cheering me on and so amazed that I was up walking. Those nurses were some of my biggest cheerleaders and truly supported every small improvement I made."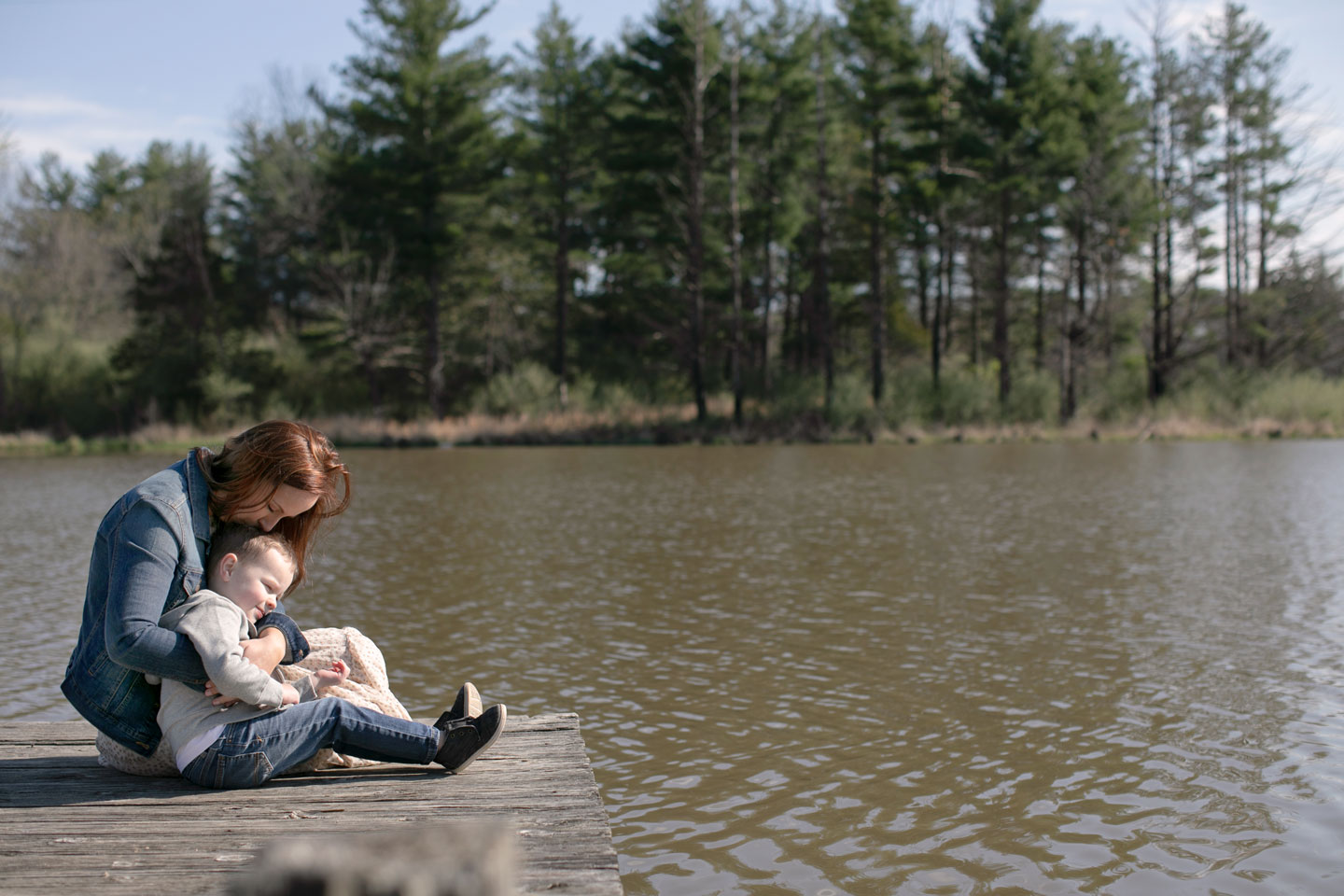 Baby Brock
Brock spent six hours in the NICU at Boone before he was transferred to Women's and Children's Hospital just after birth to be put on a cooling treatment. He was there for two weeks. He was born on October 3 and released on October 13.
"The first day I got to hold my son was October 11," says Emilee. "Brock is such a blessing. He tests the limits, is sassy, loving, and full of life. He is meeting all of his milestones and brings our family so much joy. He is a truly a miracle and blessing.
"The simple fact that he not only lived through our AFE, he also lived with no long-term problems is astonishing and a true testament to the care we received at Boone. If our medical team had not reacted as quickly as they did, neither of us would have made it."
Mental Recovery after Trauma
"The mental recovery was something I honestly did not take into consideration," says Emilee. "Dr. Bernard warned us what a trauma like ours can do to not just myself, but my entire family as well."
In December 2017, Emilee started suffering from PTSD and post-partum depression at the same time, including flashbacks from her second hospital stay. "The weight of the world was on my shoulders, trying to recover mentally, physically, be a mom, be a wife, and going back to work." Dr. Bernard spent time talking to Emilee about what happened and helped her get the care she needed.
In January 2019, Emilee was ready with her mental recovery to sit down and talk with her physicians about what happened. "Three doctors went out of their way to sit down with me and tell me my story again. They genuinely cared about helping in my recovery, catching up to see how Brock was doing and seeing how we were doing as a family. They all gave time out of their personal lives and careers to help with my recovery. Words cannot express how much their caring and sharing means to me and our family."