Ruby's Story
Ruby Henderson is known for her kindness towards patients and her stellar teamwork with coworkers. As a physical activity tech, Ruby assists physical therapists with patient care. She is one of the most recognizable faces at Boone Hospital Center, having worked here for more than 43 years.
Ruby says her parents instilled a strong work ethic when she was young.
"My dad was a fireman, and my mom worked at the community hospital. They were hard workers, and I saw that from them. I think that's what I've picked up from them in my life, and I want to try to make sure that my children, grandchildren, and great-grandchildren to come would emulate that," says Ruby.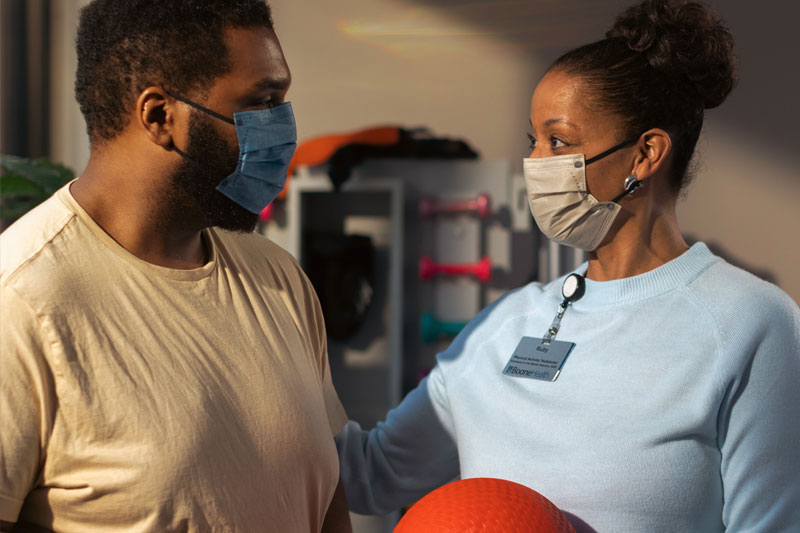 Ruby says she always strives to give the best care possible to her patients.
"My mama said to just treat people the way that you want to be treated, so I try to do that every day and in everything that I do. Just treat people the way you want to be treated and, hopefully, you get that back in return," she says.
Ruby feels that her values are reflected by the entire Boone Health team.
"Working at a place that values kindness means everything to me. We're a better place because we're kind," says Ruby.
Ruby was recognized as Boone Health's February 2022 Employee of the Month.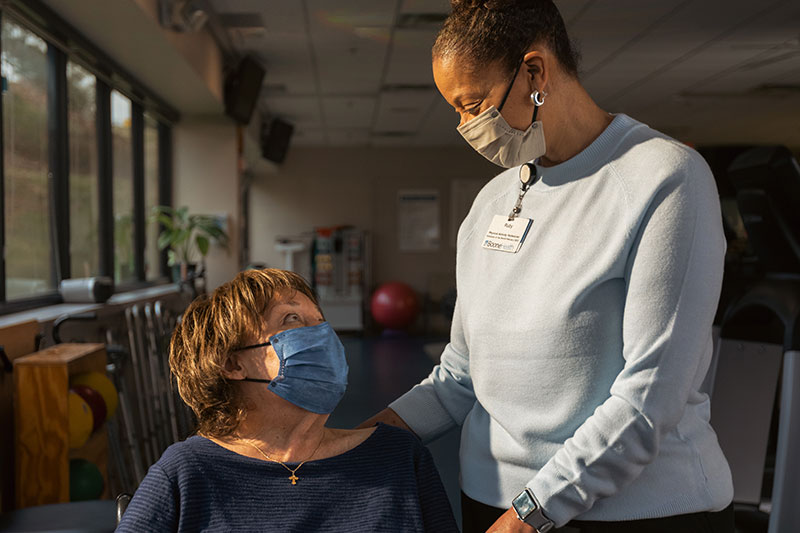 According to the peers who nominated her, "Ruby supports her coworkers to become better people by being a role model and leading by example. She demonstrates a strong ability to coach and encourage others with her warm personality and strong work ethic. She supports positive change and has quickly adapted to the challenges in front of her and us all. Ruby is constantly collaborating with others for the greater good of the patients who come into our clinic. She reorganizes her time so that she can help the OTs, SLPs, and PTs with their caseloads and does so with good communication and a smile on her face. Working with others comes easily to her and makes others' days much smoother.
"When we get patient reviews, I think that the most common and consistent comment is how much people love coming in and interacting with Ruby. We have patients who return after years and remember her because she is so pleasant. She can defuse tough situations with her demeanor and genuine kindness."
Ruby was recently recognized as our 2023 Employee of the Year. She says she would recommend a career at Boone Health to anyone interested in applying.
"It's a great place to work. It's a great team at Boone. I think you'll feel at home when you come to Boone," she says.