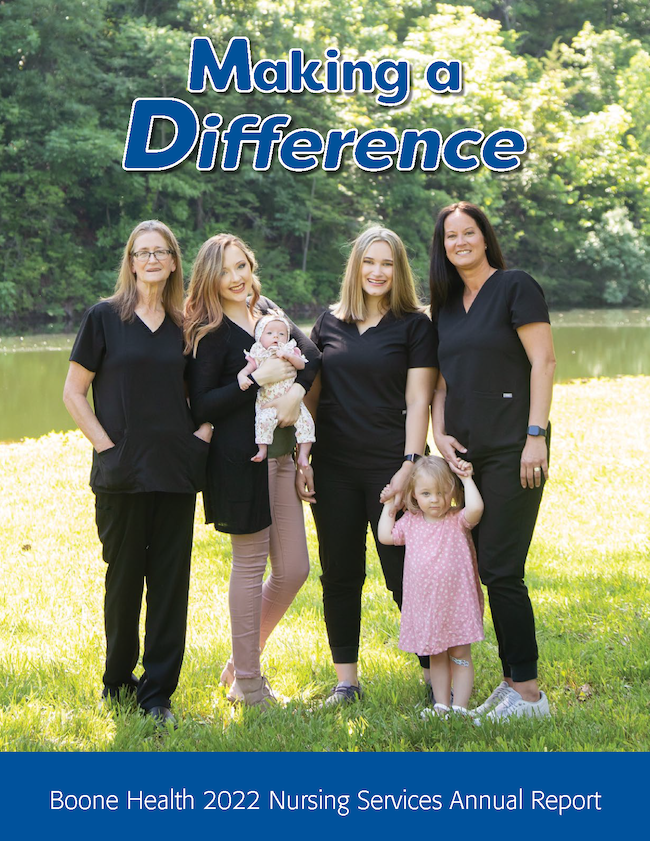 During Nurses' Week in 2022, our theme was "You make a difference." And it's true – Boone Health nurses do make a difference for our patients and families, their colleagues, their communities, and even the future of their profession.
Our 2022 Nursing Services Annual Report reflects the many differences our nurses have made in providing quality care, improving patient outcomes, implementing evidence-based best practices, achieving new professional development goals, and educating a new generation of nurses. You'll see the innovations and evidence-based practices implemented by our nurses to promote safety, provide an excellent patient experience, and support current and future nurses.
Today, healthcare organizations are challenged to develop innovative approaches to achieve excellent patient outcomes, commit to engagement with our nursing staff, show resilience in times of change, and demonstrate that we are prepared for the future of healthcare. It is important that, just as our nurses make a difference for patients, we make a difference for our nurses.
Our 2022 Nursing Services Annual Report shares our story, our dedication, our challenges, and our successes.