Graduate Nursing at Boone Health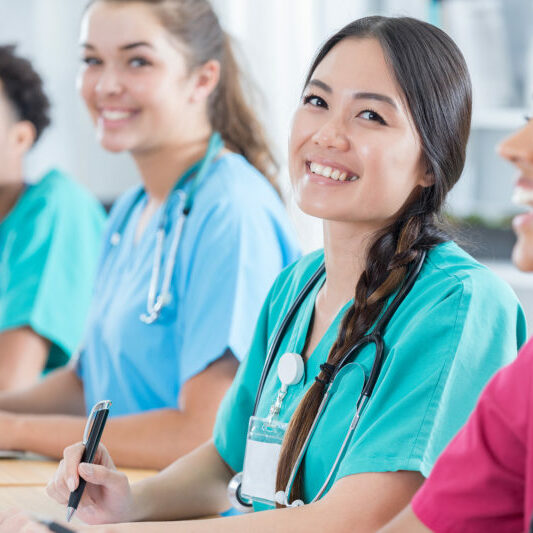 .
Graduate Nurse Hiring Event
Thursday, February 9 from 2 - 7 P.M.
Boone Hospital Conference Center (main entrance)
Meet Boone Health nurses, managers, and staff
Tour and shadow on units
Learn about our accredited Nurse Residency Program
Explore our high-fidelity simulation center
Assistance with application process
Bring your resume and comfortable shoes
And if that isn't enough, we have PUPPIES! Because every event is better with puppies.
Boone Health hires Graduate Nurses throughout the year for all our inpatient units and many of our specialty clinics. Our goal is to provide support, so that you have a successful start to your nursing career.
What to expect as a Graduate Nurse at Boone Health
Every Graduate Nurse enrolled in our accredited Nurse Residency Program to help you improve decision-making skills and clinical judgement while sharing experiences with other Graduate Nurses in the program.
Extended Orientation Time
Graduate nurses receive extended orientation and skills practice with trained preceptors and experienced nurse leaders throughout the first several months.
Education
Graduate Nurses will attend paid monthly educational sessions with a variety of subject matter experts including Hospitalists, RT, Pharmacy, Palliative care, STEMI coordinator, Stroke coordinator, Resource/STAT Nurses, Risk Management and Professional Development.
Graduate Nurses will utilize our state-of-the-art high fidelity simulation center to practice code response, chest tubes, tracheostomy care, central line care and port-a-cath access, Wound Vac dressings, ostomy care, and more.
Become Part of the Boone Family
Graduate Nurses will have the opportunity of meet nurses from across the organization to share experiences and gain an understanding of all the specialties that Boone has to offer.
Becoming a Boone Employee
Boone Health offers a competitive salary and a host of perks and benefits to create an impressive total rewards package including:
Hourly differentials for nights and weekends
Sign-on bonus between $5,000-$10,000
GN Tuition Support Program
Tuition assistance
27 days annually of paid time off accumulating from day 1
401K offering up to 8% matching contribution