Boone Therapists use cutting edge technology and proven techniques to identify the cause of your concerns. At Boone, we know every person is unique, so our highly skilled care team works hard to design a personalized recovery program for you. We offer a variety of specialties to address your concerns in a one-on-one environment. We hope you choose Boone to begin your journey towards your health goals.
.
Specialty Services Offered
Click on "Learn More" to read more about the following services provided by Boone Therapy .
Balance Therapy
Regain your stability and decrease your risk of falling. .
Swallowing and VitalStim™
Coordinate the motor skills required to eat and swallow without difficulty
.
Manual Therapy
Our therapists are specially trained in hands-on techniques to relieve your pain and discomfort. .
Pediatrics
Therapy can help your child meet developmental and communication milestones. .
Cognition
Improve your memory and overall brain function. .
LSVT Big® and SPEAK OUT!® For Parkinson's
Specially designed for patients with Parkinson's Disease, LSVT Big improves fine and gross motor control to help you walk and perform daily activities with more ease .
Orthopedics
Recover from joint and soft tissue injury or pain so you can return to doing the things you love sooner. .
Pelvic Floor Therapy
Return to exercise and the activities you love without limitation from urine leakage, bowel dysfunction, prolapse, or pelvic pain. .
Communication
Articulate your words more clearly and communicate with more ease. .
Lymphedema
Decrease limb swelling and discomfort from the buildup of lymph fluid. .
Osteoporosis
Learn safe exercises that are clinically proven to increase bone density.
.
Vestibular Therapy and Concussion
Reclaim your life by addressing your dizziness, vertigo, and balance difficulties once and for all.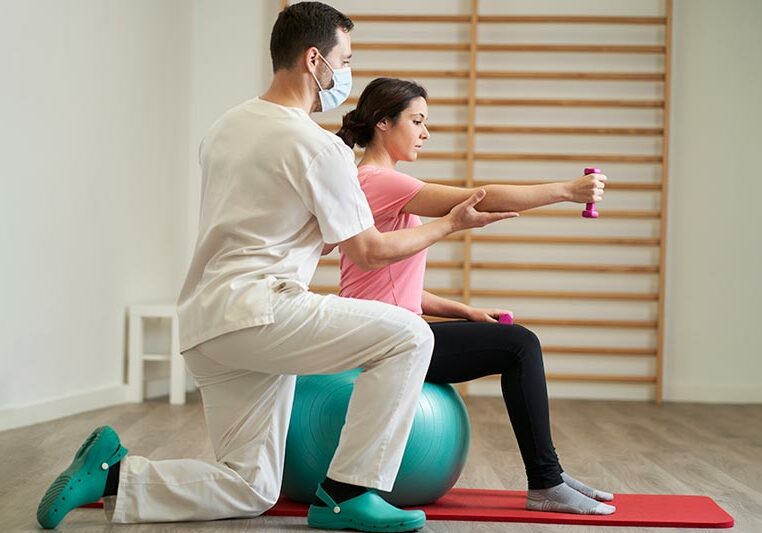 Physical Therapy
Whether you are limited by pain, balance, or loss of control, you don't have to accept being unable to do the things you love. Boone's physical therapists are trained to help restore your mobility and strength. We can help you reach your movement goals and live without restriction.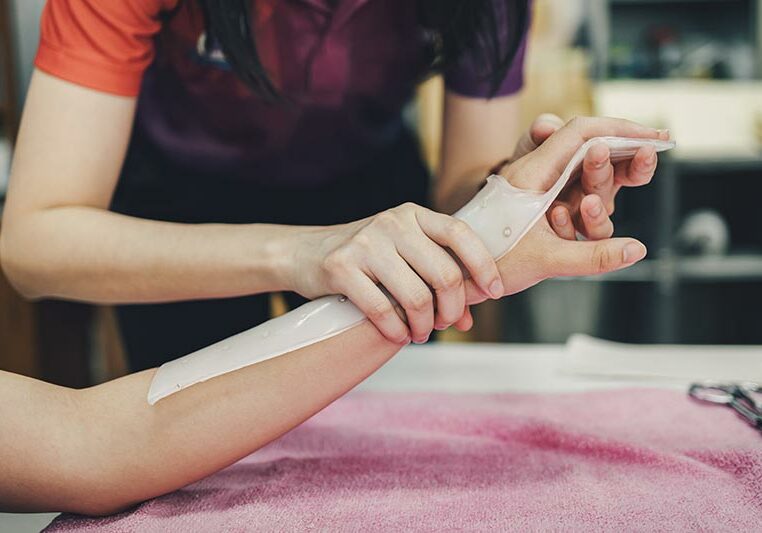 Occupational Therapy
Difficulties with small tasks, like getting dressed, making meals and driving, can have a big impact on your life. Boone's occupational therapists will help you perform day to day tasks with more independence and confidence.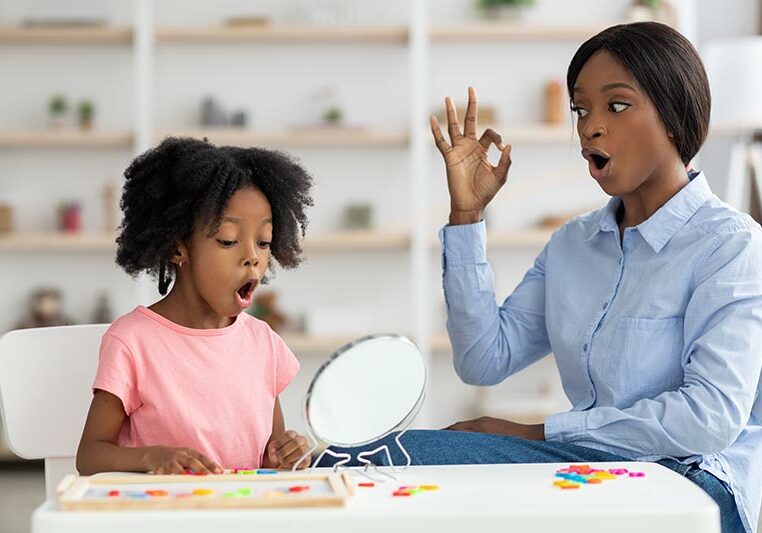 Speech Therapy
Boone's speech therapists specialize in communication, feeding and swallowing, and improving memory. Their wide range of services are designed to help you better communicate with your loved ones and live with more independence.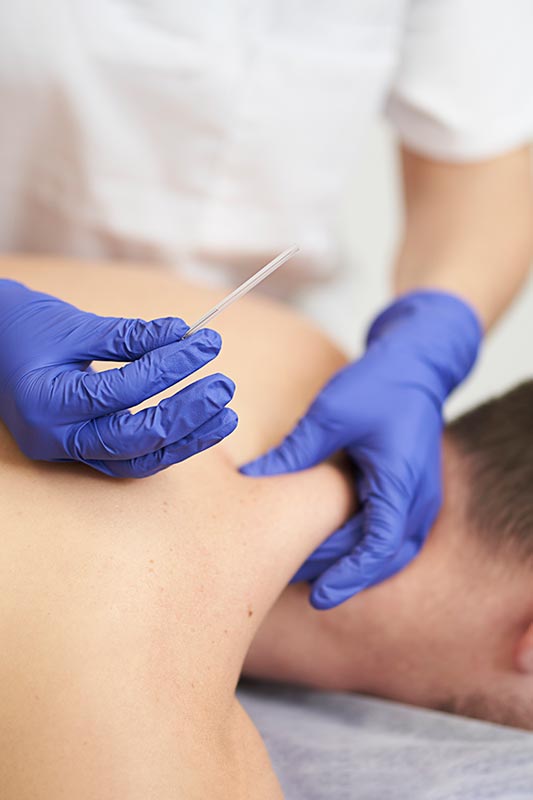 Dry Needling
Dry Needling is a skilled treatment that has been shown to reduce pain, improve movement, and promote healing. The process involves inserting a very thin needle into muscle tissue to affect change at a neuromuscular level. While the use of needles can be intimidating, Boone's highly skilled physical therapists are specially trained in the use of dry needling to speed up your recovery process with minimal discomfort. If massage or other interventions haven't given you the lasting relief you were hoping for, consider dry needling. It provides quicker and longer lasting relief than many traditional treatments.
Check out some of the potential benefits of dry needling:
Decreased pain and muscle tension
Improved blood flow
Positive changes to the central nervous system
Decreased nerve hypersensitivity
Reduced inflammation
Accelerated healing time
Blood Flow Restriction Therapy
Blood Flow Restriction Therapy is a specialized treatment that promotes quicker and larger strength gains than regular strength training alone. It places less strain on joints and soft tissues and can be used to speed up recovery after injury or surgery.
What exactly is blood flow restriction therapy?
Specially trained physical therapists will place a tourniquet cuff on a limb and guide you through a specific exercise regimen. The pressure applied is specific and monitored throughout each exercise to ensure patient safety. The restricted blood flow to the limb forces muscles to work harder and creates greater strength gains with lower loads.
In studies, blood flow restriction therapy resulted in more muscle mass, more endurance, and more strength with less resistance. Reach out to your physician to see if blood flow restriction training with a Boone therapist is the right option for you.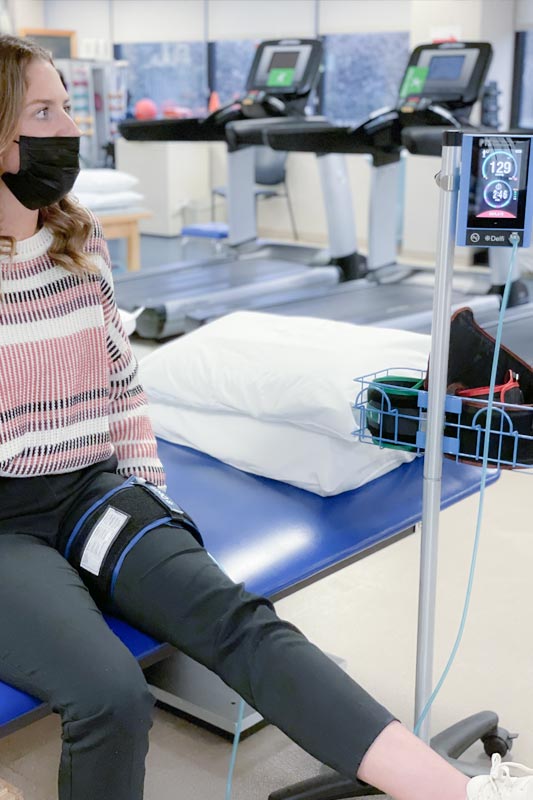 15,800
Outpatient
Visits Per Year
14%
Of Americans Live
With a
Mobility Disability
11%
Of Americans Live
With a
Cognitive Disability
7%
Of Americans Live
With an Independent
Living Disability
Choosing a Therapy Services Team
Deciding where to have your therapy is an important decision.
Not all therapy services departments are created equal. It's important to understand that just because your doctor or insurance refers you to a specific facility does not mean it's the best place for you or your care. You will sometimes be referred to the most affordable center, not necessarily the best. At the end of the day, the decision is yours—and you should choose a therapy service that puts your worries at ease.
There are important factors to consider when your health is in someone else's hands. Click on any of the "Learn More" buttons above to read more about the therapy services at Boone Hospital. We are confident that afterwards you will be able to completely place your trust in our Therapy Services team and Choose Boone for your therapy services!
A referral from your physician is required to be seen at Therapy Services. Ask your physician if a referral to therapy is right for you.
Contact us
Boone Therapy
Broadway Medical Plaza I
Lower Level
Phone: 573.815.3868
Fax: 573.815.2605
Nifong Medical Plaza
900 W. Nifong
Lower Level
Phone: 573.815.6425
Fax: 573.815.6598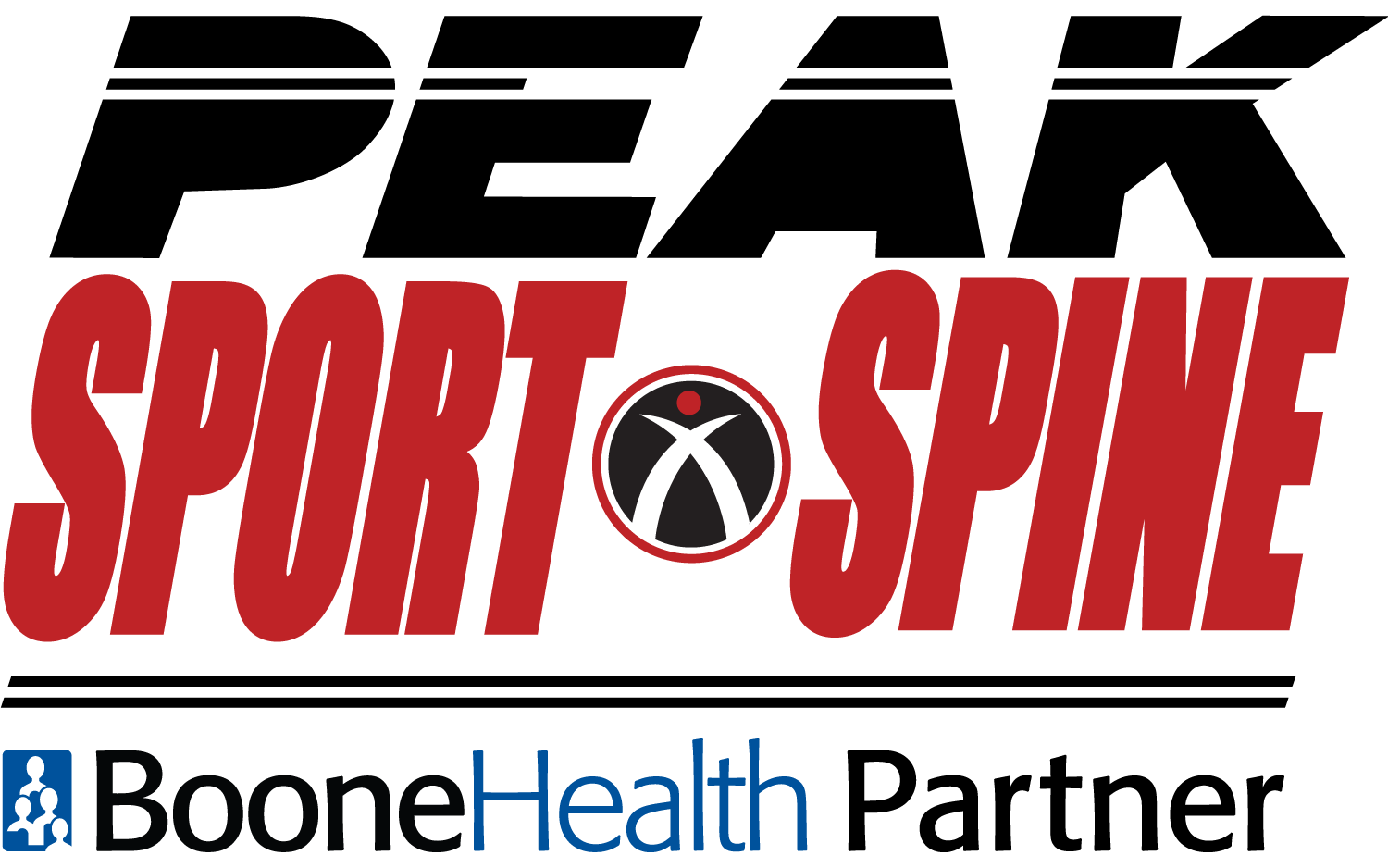 Boone Health and Peak Sport and Spine are joining forces at 20 outpatient therapy clinics in mid-Missouri, bringing together two longstanding health care organizations.